Child Safety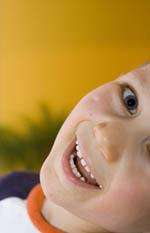 There is no time like the present to make sure you and your children are prepared to deal with strangers and other potentially dangerous situations.
As a parent or guardian, one of your primary responsibilities is to protect your children from accidents, dangerous situations, and dangerous people.
As your children get older, you should also provide them with enough knowledge and information to give them a healthy sense of awareness and "street smarts".The Rocklin Police Department provides the information below to help you and your children remain safe.
Child Fingerprinting & Identification Kit
The Rocklin Police Department offers a variety of child safety presentations and programs:
Bicycle and Pedestrian Safety
Drug Awareness
McGruff appearance