Home
Recent News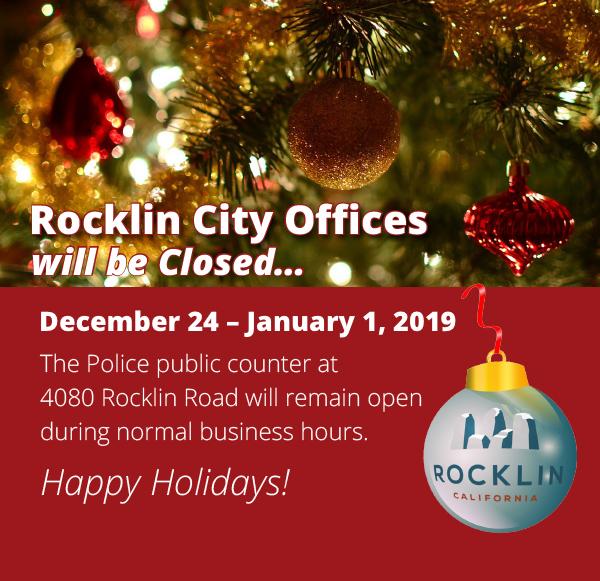 The City of Rocklin public offices will be closed from Monday, December 24, 2018, through January 1, 2019, as the City conducts its 21st annual holiday furlough. Emergency services will continue to be provided at full staffing levels.
"Traditionally, the number of routine calls handled by the City between Christmas and New Year's Day is low," said Rocklin spokesperson Michael Young. "This closure saves the City money and allows employees the opportunity to spend time with their families."
Every December the Rocklin Firefighters are called upon to assist Santa Claus in visiting the neighborhoods of Rocklin.  This tradition has been occurring in Rocklin since the 1970's and has continued to be a favorite event of families in the community.  You can follow Santa each night from the the Rocklin Firefighters Local 3847's Facebook page.
The fall season is here and trees and shrubs have begun to shed leaves into yards and streets.