Human Resources
Welcome to Human Resources!
The City will announce job openings as they occur and applications are accepted only for posted openings. Resumes unaccompanied by an official City application are not accepted. See below for current job openings or visit the Human Resources office, located on the second floor of City Hall.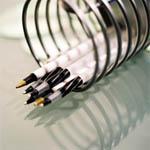 Thank you for considering employment with the City of Rocklin.
When can I apply?
Applications are accepted only for posted positions. The City will announce employment opportunities as they occur. Openings are posted on our Job Openings page.
What do I need to submit?
The Human Resources Department is located on the 2nd floor of City Hall, 3970 Rocklin Road, Rocklin, CA 95677.
Contact Human Resources
Phone: (916) 625-5050
For problems, issues, or concerns, report a problem through Access Rocklin. Your submission will be tracked and answered in a timely manner. General questions are for informational questions only and are answered by designees from each department on a time-available basis.
The City of Rocklin's Legislative and Administrative policies are listed in PDF format.
Download the latest personnel allocation plan.