Code Compliance
The following are three different ways you can report an ordinance violation to Code Compliance:
By Internet:
Access Rocklin is an easy way to send your questions, complaints and compliments directly to the City staff person who can help you.
By Phone:
Call Code Compliance at 916.625.5498 to report an ordinance violation.
By Fax or Mail
You can download the Report Of Ordinance Violation form and either fax the form to 916.625.5195 or mail the form to the address below. 
City of Rocklin 
Attn: Code Compliance
5460 5th Street
Rocklin, CA 95677
Please remember to include as much detailed information as possible, including an exact address and description of the problem.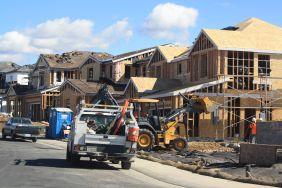 The City of Rocklin has established a noise policy on all construction projects within or near residential areas:
No noise on WEEKDAYS before 7 a.m. or after 7 p.m.
No noise on WEEKENDS before 8 a.m. or after 7 p.m.
Failure to comply with these guidelines may result in an issuance of a Stop Work Order.
When it comes to portable play equipment like basketball hoops, skateboard ramps, and other equipment, the City of Rocklin tries very hard to maintain a balance between safety and recreational availability. All play equipment on city property must conform to Chapter 12.04 of the Rocklin Municipal Code.
Homeowners, tenants and landlords are responsible for maintaining safe, clean, and attractive properties. Code Compliance fines may be avoided by properly maintaining a property.
The following information is provided in an effort to help you understand some of your property maintenance responsibilities.
The City of Rocklin has developed a proactive program for recreational vehicle parking violations. RVs, trailers, boats and campers must be stored in a garage, a commercial storage facility, or on a solid surface (on private residential property, outside of the front and street side yard setbacks). For information on setback locations for your property, please contact the Planning Division at (916) 625-5160.
Signs placed within the City are regulated by the City of Rocklin Municipal Code's Sign Ordinance and are enforced by Code Compliance. The Sign Ordinance provides rules and regulations for signs exposed to public view. The intent is to preserve and improve the appearance of the city by keeping the City beautiful and uncluttered.