Departments
The Department of Administrative Services provides financial and human resources support to all City departments. Administrative Services also provides information to the public on matters concerning the City's finances and employment opportunities within the City. 

The Department has two divisions: Finance and Human Resources.
The City Attorney's Office advises the Rocklin City Council, City Boards and Commissions, and City Departments on the legal propriety of proposed municipal actions.
The City Attorney's office also:
Prepares and/or reviews all ordinances, resolutions, contracts and other documents
Represents the City in civil litigation and acts as liaison to outside special counsel
The City Attorney does not represent individuals on private matters.
Welcome to the City Clerk's webpage.  The City Clerk's office is dedicated to providing exceptional public service and connecting citizens with the legislative process.
The City Manager is appointed by the City Council and is responsible for implementing and carrying out the policies of the Council. As the chief executive officer of the City, the City Manager supervises operations, directs departments and services, and enforces the laws and policies as adopted by the City Council.

The City Manager's Office coordinates:
Administration
Human Resources
Legislative Advocacy
Public Affairs and City Commerce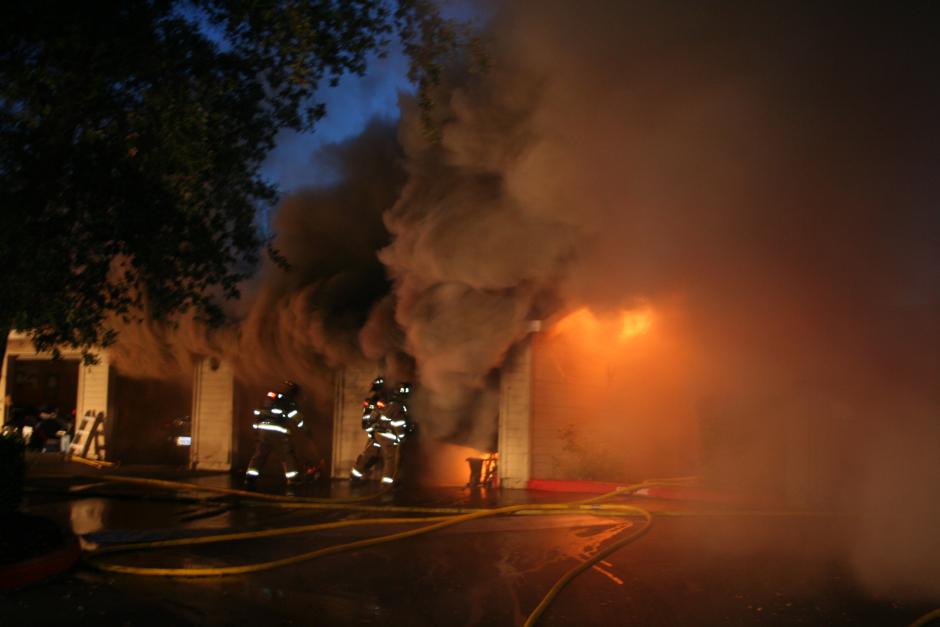 Mission Statement: Respond Quickly … Solve Problems … Be nice!
The Rocklin Fire Department is made up of 36 dedicated, trained professional firefighters who work tirelessly to keep the community safe. Trained as both Firefighters and Paramedics, this all-risk staff is ready to respond to any number of calls ranging from structure fires, wildland fires, advanced life support, vehicle accidents and rescue operations. With a population that has grown by over 60% since the year 2000, the Rocklin Fire Department is constantly adapting and responding to the diverse and ever changing needs of the community.
The Rocklin Library is a Placer County Library Branch offering four self-checkout machines, a community room, unique reading spaces, a welcoming atmosphere and use of color, and expanded Friends of the Rocklin Library book sales. It also has 13 computers for public use, an Early Literacy Station, and WiFi throughout the building.
Community Meeting Room
Room Capacity: Split Room Capability: 49 + 47 = Limit 96

The City of Rocklin Public Services Department works to keep city streets clean and safe, landscape areas healthy and green, street lighting systems and traffic signals operating, and creeks and open space areas pollution free.
Public Services also operates and maintains the City's fleet of vehicles, as well as coordinates Capital Improvement Projects.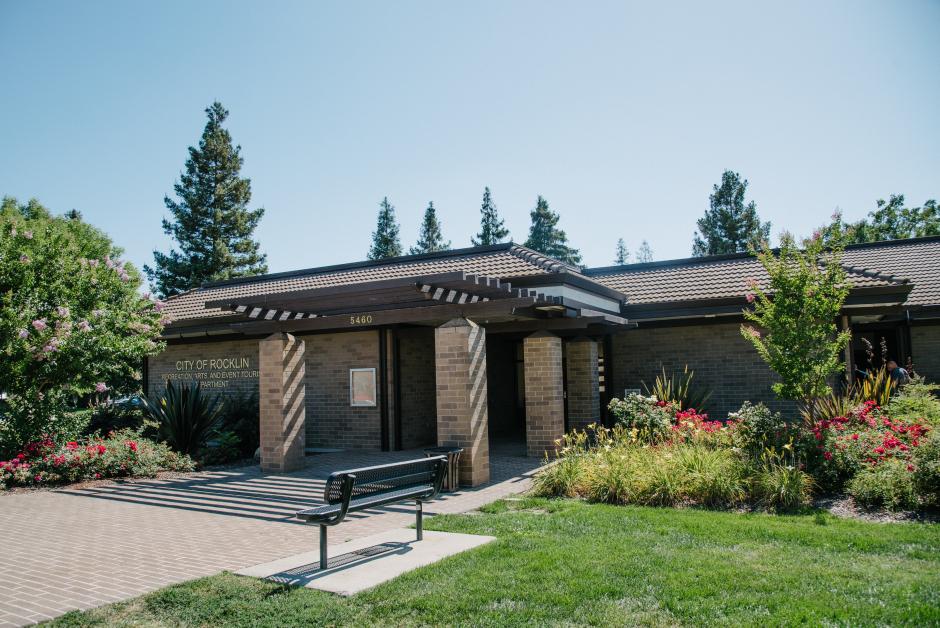 The Parks and Recreation Department promotes quality recreational, cultural, and outdoor experiences for the Rocklin community and its visitors.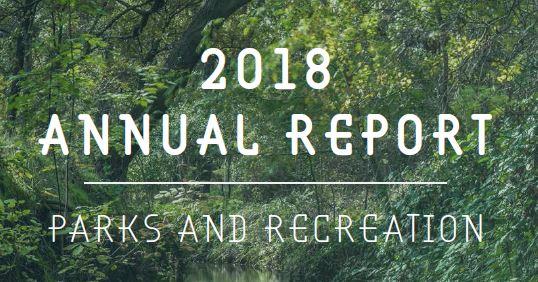 Summarizing the accomplishments and activities of the department for 2018 and highlighting key partnerships.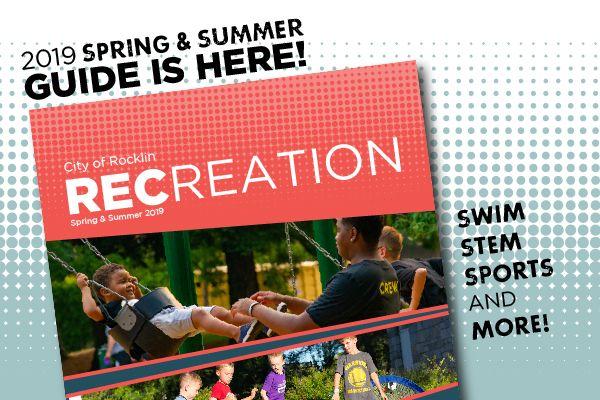 Check out all of the classes, camps, adult programs, and active adult groups that are available to you and your family today. Hard copies of the guide will be available for pickup at the Parks and Recreation Office.