Visitors
Welcome to Rocklin!
Located in South Placer County at the intersection of Interstate 80 and State Highway 65, Rocklin is characterized by rolling hill terrain with 360-degree panoramic views of the Sierra Nevada mountain range to the northeast and to the Sutter-Butte mountain range in the West. [map]
Rocklin is a preferred location to visit because of its convenient location, abundant recreational opportunities, and the highest commitment to public safety.
Rocklin is located in proximity to many tourist locations and recreational amenities. It is within 20 minutes of Folsom Lake, 30 minutes of downtown and Old Sacramento, and less than 2 hours from Lake Tahoe, the Pacific Ocean, and San Francisco.
Quarry Park is a central gathering place and picturesque setting for community events, concerts, and active play. Quarry Park is home to an adventure park, amphitheater, trails, open space, and wildlife.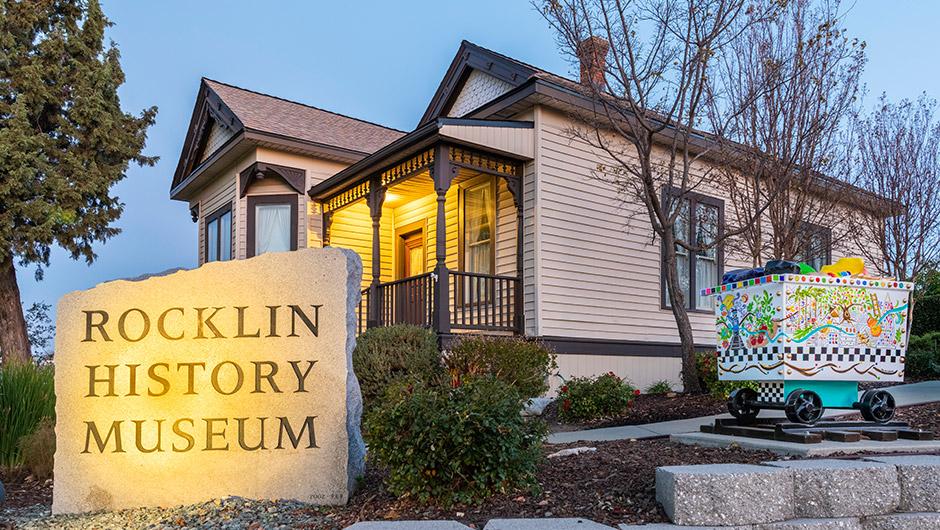 The Rocklin History Museum is located in the historic Fletcher House on Rocklin Road. Come explore a fascinating collection of artifacts and learn about Rocklin's history of rocks, rails, and ranches.
The museum is open Wednesday, Saturday and Sunday 1–4 p.m. Admission is free and kids are welcome.
3895 Rocklin Road
Rocklin, CA 95677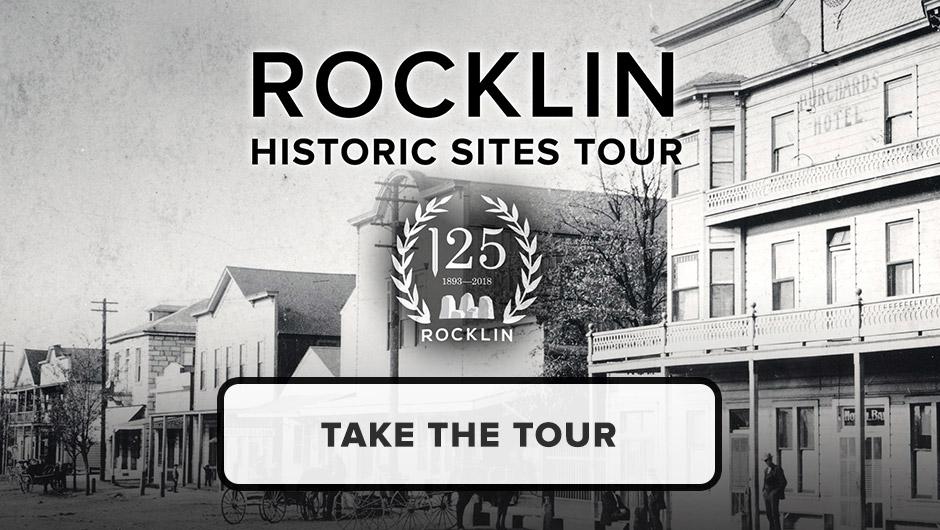 Visit Rocklin's historic locations with our virtual tour, or take the text-only tour below, courtesy the Rocklin Historical Society.
Rocklin is home to several two-star and three-star hotels conveniently located off of either Interstate 80 or Highway 65.