Crime Prevention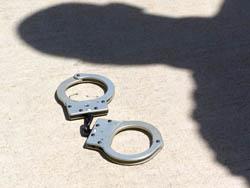 The City of Rocklin has one of the lowest crime rates of any city of similar population in the state of California. Although there are several factors contributing to our low crime rate, Rocklin's emphasis on crime prevention, community awareness and education, and community oriented policing and problem solving plays a key role.
The following information provides information about crime prevention for:
Business
Child Safety
Crime Stoppers
Fraud Prevention
National Night Out
Residential
Vehicle Safety
Although our patrol division does an excellent job of reacting and responding to crimes in progress, we also recognize the value of committing resources to proactively prevent crime. We have established close partnerships with our schools, neighborhood groups, apartment complexes, senior citizen communities, religious organizations, service clubs, businesses, and the local news media to keep people informed, solve problems, prevent crime, and improve safety.
Since most criminals look for easy opportunities to commit their acts, it makes sense for people to know how typical criminals work and what they look for. By being informed and taking some simple preventative measures, you can significantly reduce your chances of becoming a victim.
Crime Prevention Contact Person
The Rocklin Police Department has a full-time civilian Police Community Programs Coordinator dedicated to crime prevention. Wendy Smith has been in law enforcement since 1989, and is eager to help our community members prevent crime and solve problems.
Wendy has a Master's Degree in Organizational Leadership, a Bachelor's Degree in Organizational Management, an Associate's Degree in Administration of Justice, and several years of crime analysis and investigations training and experience. Wendy enjoys delivering services and presentations to children and adults of all ages.
Programs and Presentations
The Rocklin Police Department offers a wide variety of services, programs, and informational presentations to help our community solve problems and reduce their vulnerability to criminal activity.