Parks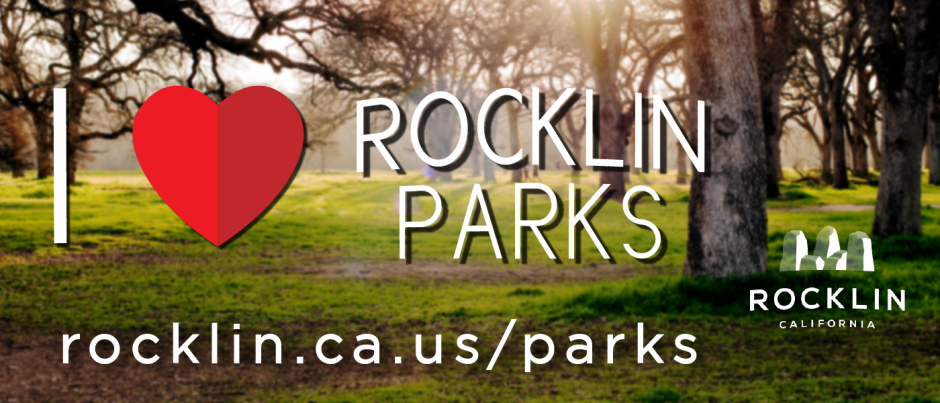 COVID-19 UPDATE
City of Rocklin offices are open, in compliance with the State of California's Resilience Roadmap allowing office functions to resume where telework is not possible.
The City has implemented key prevention practices recommend by public health authorities to reopen safely and responsibly, including, but not limited, to:
Physical distancing to the maximum extent possible, including installation of protective barriers at front counters and between employee workstations
Strongly encouraging customers to use face coverings at all times when inside City buildings
Strongly encouraging employees to use face coverings when interacting with customers and when physical distancing is not possible between employees
Frequent handwashing and regular cleaning and disinfection of surfaces
Employee training and information on the elements of the COVID-19 prevention plan
Posting of recommend behaviors for employees and guests in prominent areas
Customers are asked to conduct as much business as possible with the City online or by phone, but front counters and lobbies will be open during regular business hours. Staffing will be limited as teleworking continues, where possible.
City of Rocklin leadership will continue to monitor public health recommendations, evaluate procedures and make changes accordingly.
PARKS & RECREATION UPDATES
Parks and Recreation programs and rentals through October 31st will be cancelled. Refunds due to cancellations will be processed by staff in the coming days. We will try to accommodate requests to postpone and reschedule rentals as availability of our venues permit. Staff will be reaching out to all reservations affected by this closure prior to processing refunds.
As of Tuesday, May 5th, the City of Rocklin has reopened playgrounds at City parks to provide additional healthy outdoor recreation opportunities to residents.The following amenities will be re-opened or continue to be open as follows.

Playgrounds and play equipment will re-open
Trails remain open
Dog Park remains open
Pavilions, picnic areas, and BBQ pits will re-open
Sports courts (currently open for same household use)
Disc golf course has re-opened
Skate park remains open
Splash Pads at Whitney Park and Kathy Lund Park reopening 6/26, Johnson Springview Park on 7/10
Restrooms have reopened
Drinking fountains will reopen on 7/17
Athletic fields remain open with only non-contact sports or recreational activities authorized.
Athletic conditioning and drills will now be allowed with proper permitting by the Parks & Recreation office. To obtain, please call 916-625-5200 for more information.

The City asks residents to take personal responsibility when using the play areas with their families by following required social distancing protocols at all times. The City also strongly recommends disinfecting hands prior to and after use of playgrounds, and using face coverings when six-foot social distancing cannot be maintained.
We continue to recommended non-contact activities, such as:

Walking, biking, hiking, running, and other things that do not include bodily contact.
General tips to reduce the spread of COVID-19 include:
If you are sick, please stay home. (Except to get medical care)
Follow social distancing recommendations and keep 6 feet from others.
Masks or cloth face coverings are strongly advised when 6′ distancing cannot be maintained.
Avoid touching your eyes, nose, and mouth.
Wash your hands before and after your visit.
For up to date information from the City of Rocklin, please go to https://www.rocklin.ca.us/coronavirus
ABOUT
The City of Rocklin maintains thirty six developed parks and another 200 + acres of open space for its residents. A wealth of recreational opportunities throughout Rocklin complement the finest schools, businesses, and homes. You'll find many diverse recreational opportunities strategically located and easily accessible throughout the city.