Parks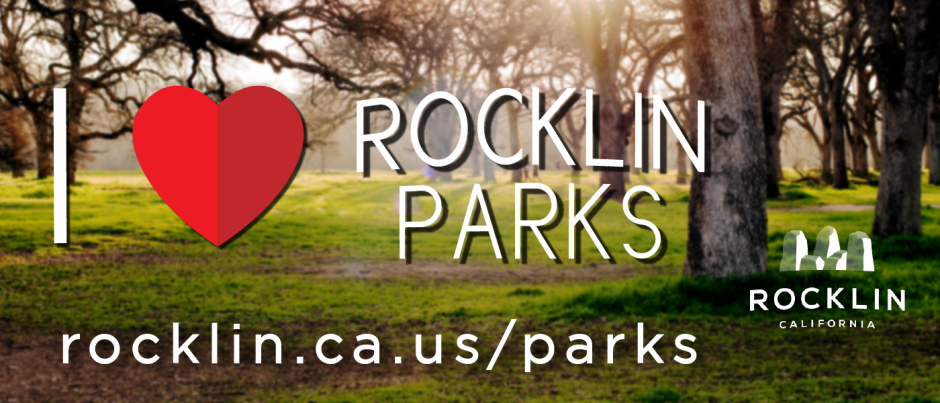 COVID-19 UPDATE
The City of Rocklin's highest priority is to ensure the safety and health of our community. To help contain the spread of coronavirus (COVID-19), the Rocklin City buildings will be closed to the public beginning Friday, March 20. The closures are in response to the Placer County Health Officer's directive for residents to stay at home to slow the spread of COVID-19.
Parks and Recreation programs and rentals through April 30th will be cancelled. Refunds due to cancellations will be processed by staff in the coming days. We will try to accommodate requests to postpone and reschedule rentals as availability of our venues permit. Staff will be reaching out to all reservations affected by this closure prior to processing refunds.
Rocklin parks and trails can be a great respite from home during these challenging times and the City wants to continue to support an active and healthy lifestyle. The City urges residents to adhere to social distancing procedures while enjoying the outdoors.

Parks & trails will remain open, with only basic safety inspections taking place. With staff unable to maintain park restrooms, they will be closed.
For the safety of the public, all playgrounds are closed as staff will be unable to keep them properly sanitized during this time.
All contact sports including basketball, lacrosse, football, soccer, baseball, tennis, and similar activities, should be carefully limited. No games or gatherings are allowed. Shooting hoops or tossing a ball should be limited to people interacting only with their immediate household members.
We recommended non-contact activities, such as:

walking
hiking
biking
running
things that do not involve bodily contact

General tips to reduce the spread of COVID-19 include:

Wash your hands before and after your visit.
Avoid touching your eyes, nose, and mouth.
Follow social distancing recommendations and keep 6 feet from others.
If you are sick, please stay home. (Except to get medical care)
ABOUT
The City of Rocklin maintains thirty six developed parks and another 200 + acres of open space for its residents. A wealth of recreational opportunities throughout Rocklin complement the finest schools, businesses, and homes. You'll find many diverse recreational opportunities strategically located and easily accessible throughout the city.