Office of the Chief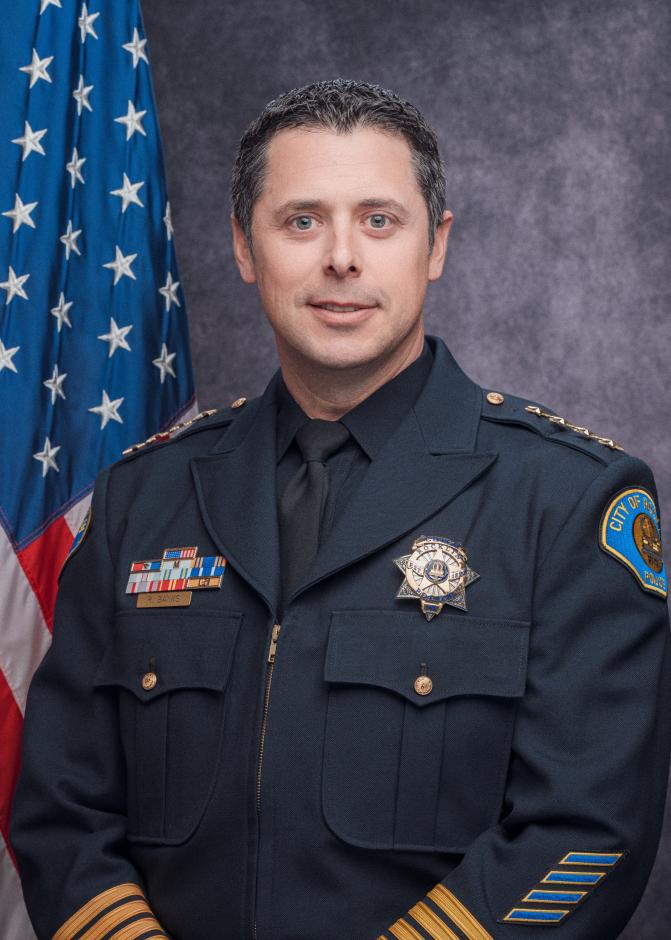 The Office of the Chief is administered by the Chief of Police, who also has command oversight and responsibility for the entire Police Department, all of its Divisions, Units, personnel and resources. The Chief of Police is an appointed position with the responsibility of hiring, directing and leading all police personnel and resources. The Chief of Police is appointed by and answers to the City Manager.
A little about our Chief…
Chief Rustin Banks is a longtime Placer County resident, moving here from the east bay during high school. After graduating from Del Oro High School in Loomis, he enlisted in the United States Marine Corps where he received numerous awards and decorations for his participation in Operation Iraqi Freedom. After being honorably discharged from the Marines, he moved back to Placer County where he has lived with his wife Melanie and their three kids for almost 20 years.
Chief Banks began his law enforcement career in January of 2005 with the Solano County Sheriff's Office. Since that time, he has been promoted through the ranks and served in numerous assignments including Patrol, Narcotics Detective, Professional Standards Supervisor and Watch Commander. Chief Banks also spent a total of 12 years on the Special Weapons and Tactics Team (SWAT) in various roles.
Chief Banks was promoted to the rank of Captain in 2019 where he commanded the Field Operations Division. While working as a Captain for the Solano County Sheriff's Office, he was loaned out to Rio Vista Police Department and served as their Interim Chief of Police from September 2019 through February 2020.
Chief Banks loves to teach and has been an adjunct Criminal Justice Professor for the past 10 years at Sierra College in Rocklin. He holds a Bachelor of Science Degree in Criminology from Portland State University and a Master of Arts Degree in Criminal Justice from Arizona State University. Chief Banks holds numerous certificates from California Commission on Peace Officers Standards and Training and is also a graduate of the LAPD/West Point Leadership Development Program. He was the Regional Representative for the California Association of Tactical Officers (CATO) from 2015-2019.
Chief Banks has always loved this community and hoped to serve it one day as a peace officer. In December of 2021, his wish came true when he accepted an offer to become Rocklin Police Department's 17th Chief of Police.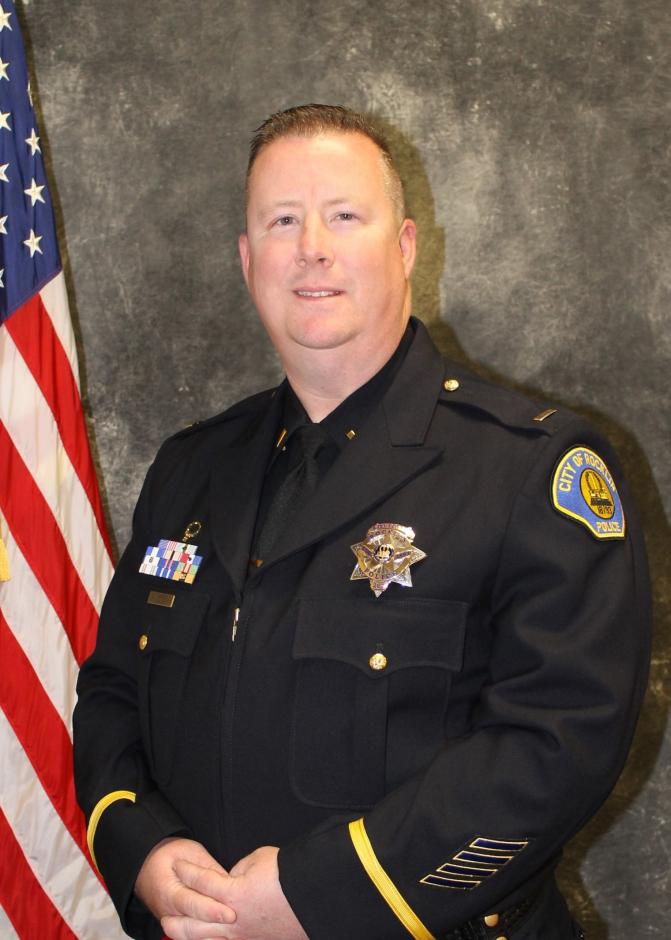 The Professional Standards Unit's (PSU) primary responsibility is protecting the INTEGRITY and REPUTATION of the police department. The PSU's duties range from managing the agency's accreditation process to overseeing the complaint and commendation processes of police personnel. The PSU oversees planning, coordination, maintenance and adherence to nationally recognized standards and best practices, new legislation and case law. The PSU acts as a liaison between police administration, other department employees and outside agencies to ensure compliance with all the Department's policies, procedures and practices. The PSU also processes and investigates citizen commendations and complaints.
The PSU works closely with the Rocklin Human Resources Department to coordinate testing, interviewing, and background investigations to recruit the best possible candidates when job openings occur. Recruitment of quality people begins with good community relations. To provide outreach to the community, the PSU oversees a Public Relations (PR) Team, with the goal of providing positive interaction between law enforcement and the people we serve.