City Council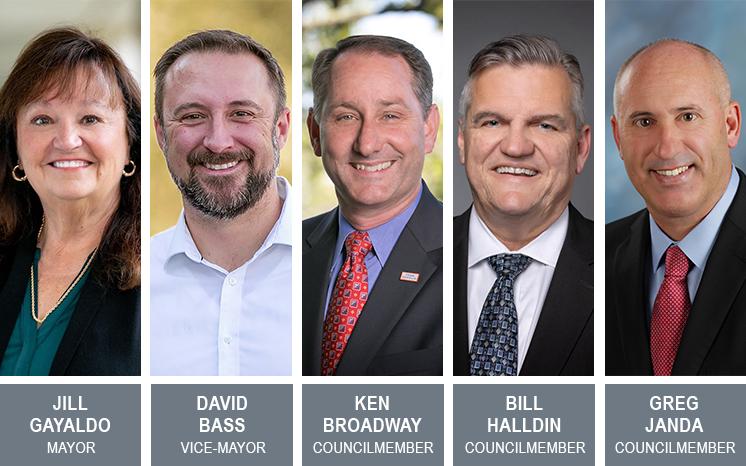 The City of Rocklin City Council consists of five members elected at-large alternately at the general election in November of even-numbered years to serve a four-year term. Councilmembers do not have term limits. The Mayor and Vice Mayor are elected by the City Council each November, usually for a one-year term.
The Council encourages expression of views and opinions by citizens on any matter of community interest that is within the Council's authority. Comments during public hearings, written and oral communications are all appropriate methods of expressing views.
City Council Meetings
Presently, the City Council holds regular meetings on the second and fourth Tuesday of each month at City Hall – Council Chambers, 3970 Rocklin Rd., Rocklin., at 6:00 p.m. Due to holidays, meetings will not be held the first Tuesday in July, second Tuesday in November and December.
The City Council appoints five-members to the following: Arts Commission, Board of Appeals, Community Recognition Commission, Parks & Recreation Commission, Planning Commission, and a three-member (with one alternative) Investment Advisory Committee.
Ethical standards shall be included in the regular orientation for newly elected officials and appointed officials, board members and commissioners, as well as for all City employees.
Brown Act – Government Code Section 54950, et seq., known as the "Brown Act," contains open meeting laws for local boards and commissions. The California Attorney General's Office publishes a summary for the Brown Act.