911 Center
What You Need To Know About 9-1-1
9-1-1 is a telephone number that you can call 24 hours a day for police, fire, or medical emergencies
9-1-1 should only be used for life-threatening emergencies or in-progress crimes
Which Number to Call
EMERGENCY 9-1-1 OR 916.632.4093
NON-EMERGENCY 916.625.5400
TDD Available for the hearing impaired
What Happens When You Call 9-1-1
The Dispatcher will ask you what type of emergency you have – police? fire? medical? Remember to:
Stay on the line
Remain calm
Answer all questions
DO NOT hang up until the dispatcher advises you to do so. If you have a need for a police officer and it is not an emergency, then please use our non-emergency phone number: 916.625.5400, option #1
When 9-1-1 is called, the address from where the call is made, telephone number and the billing person's name is automatically displayed on our computer-aided dispatch system. Dispatchers will ask for this information to verify it is accurate.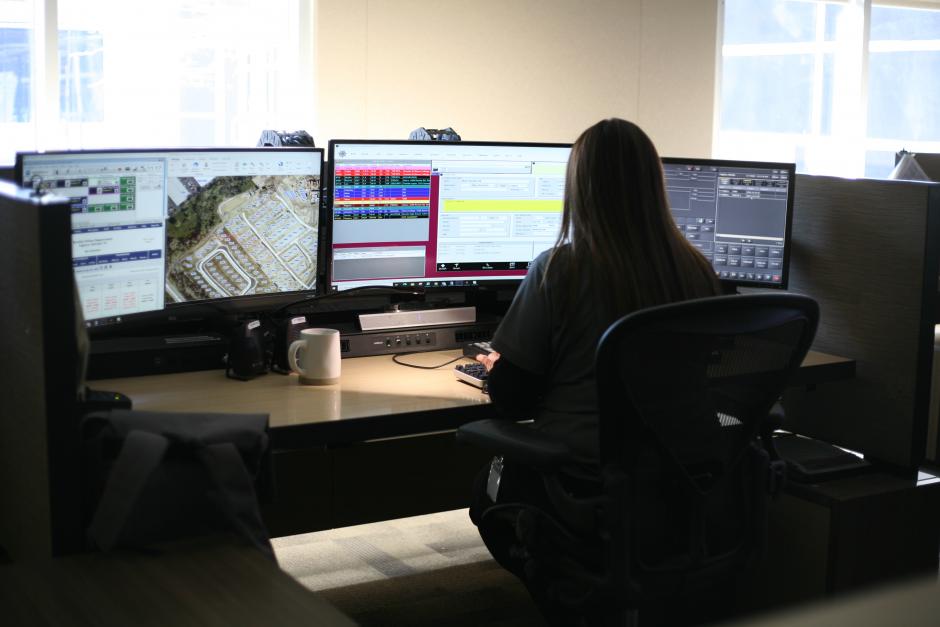 Fast Facts about 9-1-1
9-1-1 calls are answered within 4 seconds, on average.
The Dispatch Center receives several thousand 9-1-1 and business calls annually.
9-1-1 instantly gives dispatchers the caller's phone number and address.
The center is staffed 24 hours a day, 365 days a year.
Cingular, Verizon, T-Mobile and Metro PCS wireless customers can also make 9-1-1 calls directly from their cell phones.
What is NOT an Emergency
Loud parties or music
Barking dogs
Parking violations
Requests for information
Non-injury accidents, including non-injury "hit and runs"
Transportation to medical appointments
Time-delayed reports with no suspect information: i.e., home burglary, vehicle burglary, assault reports
If you call our Dispatch Center with a situation which is not deemed to be an emergency, you will be referred to our non-emergency number: 916.625.5400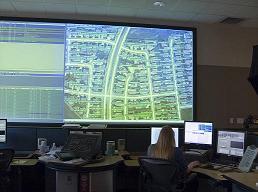 Rocklin Police and Fire
9-1-1 Communications Center
All Rocklin Police Dispatchers are trained in Emergency Medical Dispatch protocols. Dispatchers can give life-saving emergency medical instructions over the telephone prior to the arrival of the first responders.
Communications Center services include:
Dispatch for Police and Fire Departments
Telecommunications for the deaf
Computer Aided Dispatch
Alternate answering point for Roseville Police Department and Lincoln Police Department
Primary public service answering point with "enhanced 9-1-1″ capabilities
AT&T Language line with 123+ languages available for translation
"Emergency Medical Dispatch" with pre-arrival instructions
Radio Communications with city departments and outside law enforcement agencies
Up until recently California Highway patrol answered all 9-1-1 calls for help from a cellular telephone. Locations of these calls were identified manually and forwarded to the appropriate law enforcement or fire dispatch center.Rocklin Police Department has teamed with wireless telephone carriers to route calls directly to our center. Rocklin communications center is live with Cellular 9-1-1 calls from Cingular, Verizon, T-Mobile and Metro PCS wireless customers within the city limits of Rocklin. We have been receiving Verizon 9-1-1 calls since August 2005 and recently completed testing and implementation of Cingular, T-Mobile, and Metro PCS 9-1-1 calls.
Rocklin Police was the first agency in the Placer/Sacramento region with the available technology to answer enhanced 9-1-1 cellular telephone calls. These changes in technology and routing were made with the goal of improving response time by direct communication in emergencies.
Interested in becoming a Rocklin Police & Fire 911 Dispatcher?
The Rocklin Police Department often recruits for Lateral as well as Entry Level Public Safety Dispatchers (PSD's). For these exciting employment opportunities, please visit the City of Rocklin Human Resources Department for current job openings.