Single-Family Residence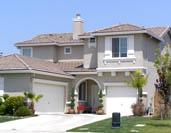 Thinking of beginning development on a single-family residence project?
There are steps to take to make sure your new home will be in compliance with State and local regulations regarding land and construction.

The following section leads you through the steps of getting a permit for a single family residence:
Please note: Every project is different and the process may vary slightly. The information provided is for general reference only.