Roundabout Tips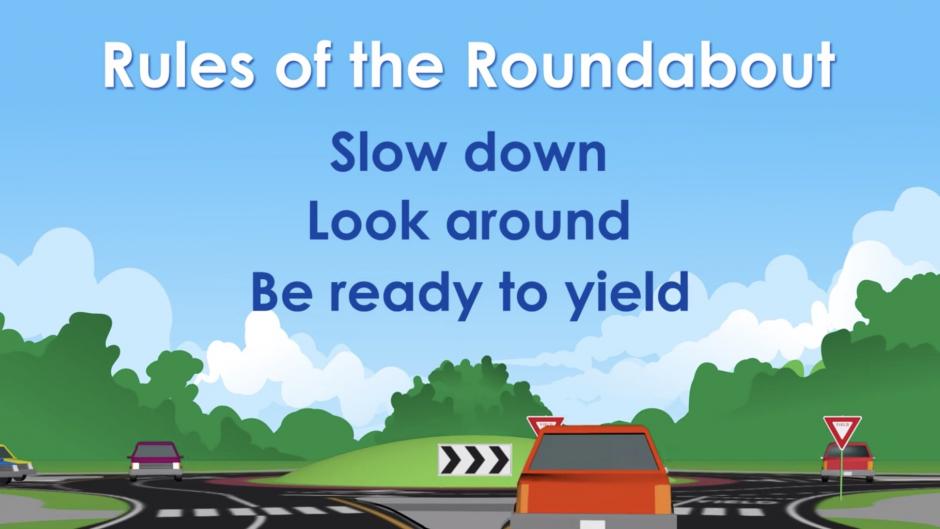 Tips for Navigating Roundabouts
Slow down as you approach the roundabout.
Yield to pedestrians and bicyclists crossing the roadway.
Watch for signs and pavement markings that guide you or prohibit certain movements.
Enter the roundabout when there is a big enough gap in traffic (vehicles inside the roundabout have the right-of-way)
Drive in a counterclockwise direction. Do not stop or pass other vehicles.
Use your turn signals when you change lanes or exit the roundabout.
If you miss your exit, continue around until you return to your exit.
Learn more about using roundabouts at the Caltrans website.