August 10 City Council Meeting Recap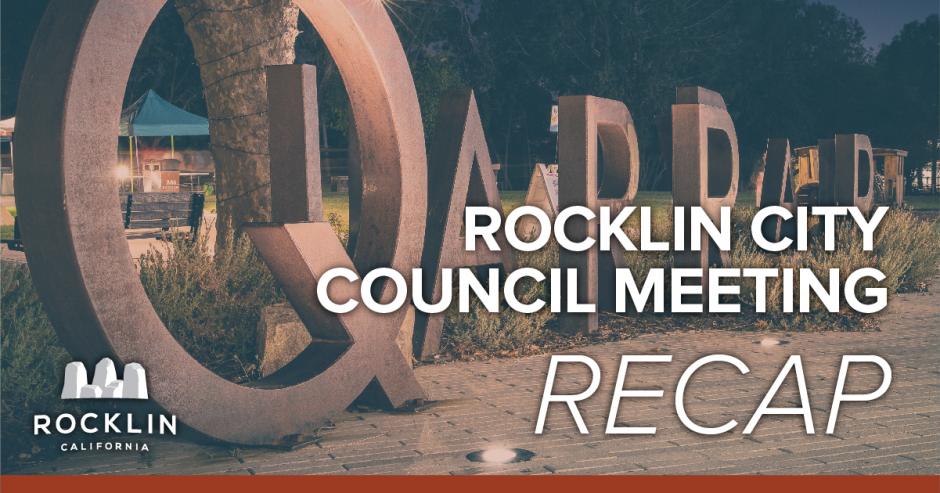 Fire Department Quarterly Report
Fire Chief Reggie Williams provided the City Council an update on the activity of the Rocklin Fire Department between April and June of 2021.
Williams reported there were 1,505 total calls for service during the second quarter of 2021, an 8.9% increase when compared to the first quarter of 2020, and a 10.9% increase from the second quarter of 2019 (1,341).
Fifty-one of the total calls were made to report fires, 1,035 calls were for emergency medical services, and personnel provided advanced life support procedures on 208 events. Crews were also able to revive one person in cardiac arrest.
The report also highlighted the activation of the department's new tiller truck, visits to community events, and a local Eagle Scout candidate's project to mark access points to wildland-urban interfaces in the City.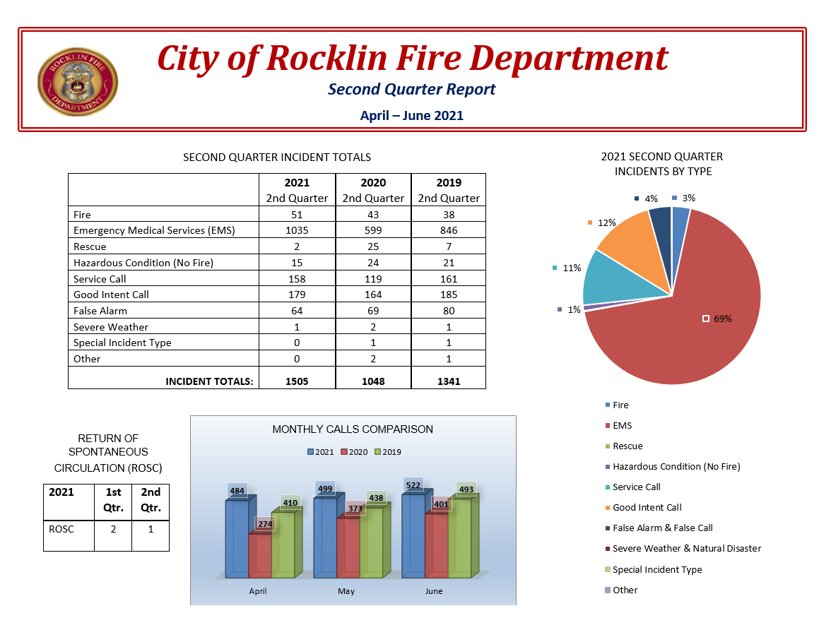 Additional CARES Act Funding to Support Vulnerable Rocklin Residents
The City Council approved required documents to receive $299,113 in additional federal Community Development Block Grant funding on Tuesday night.
$50,000 will be awarded to the Gathering Inn for homeless prevention, rapid rehousing, employment and education assistance in Rocklin. $20,000 will be given to the local Salvation Army to assist Rocklin residents struggling with home rent payments.
The remaining $229,113 will be reserved to assist other organizations benefitting Rocklin residents with addressing the prevention of, preparation for, and response to the coronavirus.
Read the full staff report on the item here.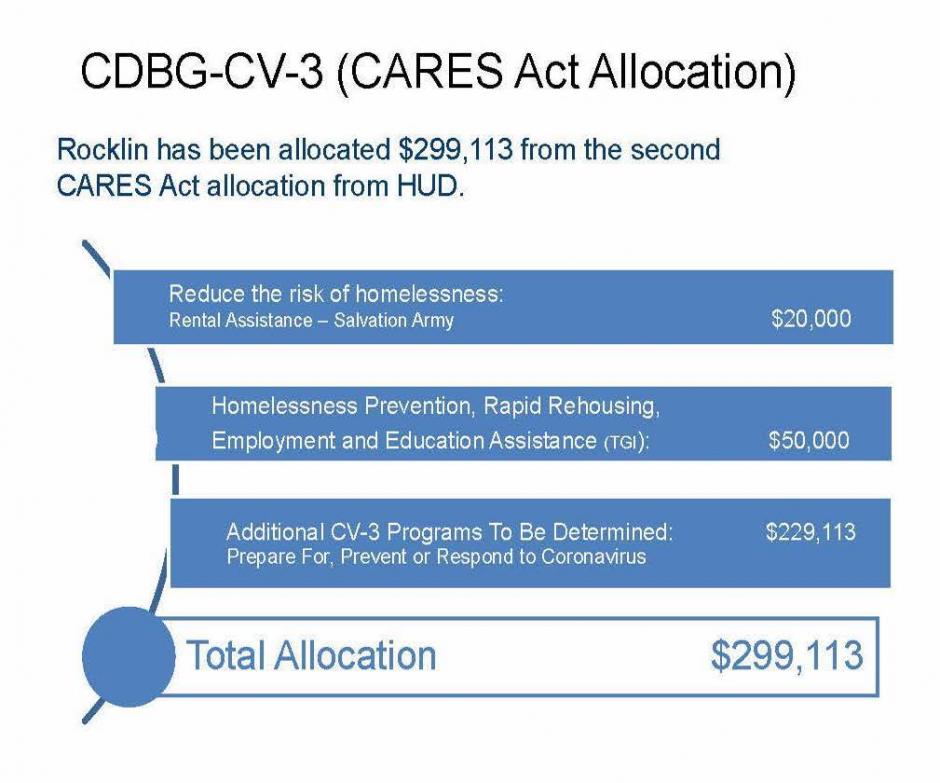 Current COVID-19 Business Program to Sunset
Plans were approved Tuesday night to conclude Rocklin's current COVID-19 business support program, which provided allowances and flexibility to local businesses to assist in overcoming state mandated closures and other difficulties caused by the pandemic.
Fees for late business license payments will return at the beginning of September, the city's relaxation of enforcement of the commercial sign ordinance will conclude Nov. 1, and the current temporary outdoor operations program will also sunset on Nov. 1. Staff will return to City Council in September with a proposal for implementation of a permanent outdoor dining program supported by American Rescue Plan Act funds.
View the full City Council meeting agenda for Tuesday, August 10.