How to Apply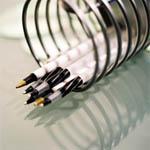 Thank you for considering employment with the City of Rocklin.
When can I apply?
Applications are accepted only for posted positions. The City will announce employment opportunities as they occur. Openings are posted on our Job Openings page.
What do I need to submit?
Applicants are encouraged to submit an online employment application. Alternatively, you may download an Employment Application Form and mail or deliver it to City of Rocklin Human Resources Division at 3970 Rocklin Road (second floor).
Important: A resume will not be accepted in lieu of a completed City employment application; therefore, please ensure the City application demonstrates how you meet the minimum qualifications for the position.
In addition to the employment application, the following may be required, depending on the position you are applying for:
Resume
Supplemental questionnaire
DMV Printout within two (2) months of application (if position requires that you drive on behalf of the City)
Applicants have the responsibility to explain their qualifications fully and clearly. Please read job announcements carefully for application instructions and requirements, noting the application deadline. Your original, signed application must be received by the application deadline.
Qualified individuals may claim veteran's preference.