How to Apply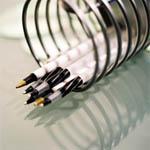 Thank you for considering employment with the City of Rocklin.
When can I apply?
Applications are accepted only for posted positions. The City will announce employment opportunities as they occur. Openings are posted on our Job Openings page.
What do I need to submit?
Applicants are encouraged to submit an online employment application to the job posting of interest. If you would like to request a paper application, please contact us at hr@rocklin.ca.us.
Important: A resume will not be accepted in lieu of a completed City employment application; therefore, please ensure the City application demonstrates how you meet the minimum qualifications for the position.
In addition to the employment application, the following may be required, depending on the position you are applying for:
Resume
Supplemental questionnaire
Applicants have the responsibility to explain their qualifications fully and clearly. Please read job announcements carefully for application instructions and requirements, noting the application deadline. Your original, signed application must be received by the application deadline.
The City of Rocklin is an Equal Opportunity Employer and encourages applicants from diverse backgrounds to apply. Some job classifications may require a pre-employment medical screening which includes testing for drugs, including but not limited to marijuana; a positive test may result in revocation of an employment offer.