Demographics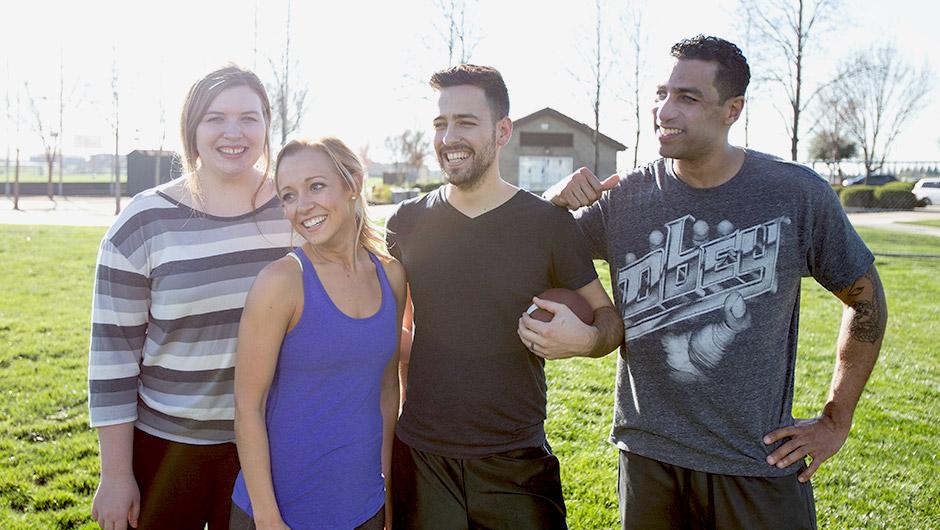 Rocklin is a wonderful place where people can raise a family because of quality schools, abundant recreational opportunities, and the highest commitment to public safety. With a population of 70,469 (as of Jan 2021), Rocklin has been one of the fastest growing cities in California, with approximately 65% growth since 2000.
The amenities in Rocklin are varied and appeal to people of all ages. We have 37 parks throughout the city including the new Quarry Park Adventures and Amphitheater, a volunteer‐maintained dog park, and an 18‐hole disc golf course. The City also owns and operates the Finnish Temperance Hall, home to Rocklin Community Theater, and the Rocklin Event Center, a conference and meeting facility. Rocklin has one of the lowest crime rates in the region.
Location
Rocklin is located in Placer County, approximately 22 miles from Sacramento, and approximately 100 miles from either Lake Tahoe, San Francisco, or Napa Valley. Rocklin is intersected by Interstate 80 (a heavily travelled freeway for both commerce and travelers) and Highway 65 (largely serving commuter and regional traffic). A major east‐west rail line operated by Union Pacific runs through Rocklin, and the Rocklin train depot is served by Amtrak for regional, statewide, and interstate service.
Employment & Workforce
As of July of 2021, Rocklin has an estimated civilian work force of 46,704, with an unemployment rate of 5.4%. Approximately 47% of Rocklin citizens over age 25 hold a bachelor's degree or higher.
Education
Rocklin Unified School District provides K-12 education in Rocklin. In addition there are several charter and private schools that serve Rocklin. Rocklin is also home to Sierra College (two-year community college) and William Jessup University (private university).
Household Income
Rocklin has a median household income of $100,664 (2016-2020).
Age Statistics
Rocklin has a current median age of 36.3 years.
Race
The population in Rocklin is White (75.6%), Black/African American (1.9%), American Indian/Alaskan Native (0.3%), Asian (10.7%), Two or more races (7.6%), Hispanic or Latino 13.6%
Hispanic/Latino (2010)
The population in Rocklin is 11.5% Hispanic or Latino and 75.5% Non-Hispanic.
Housing
Rocklin consists of an estimated 22,912 households, with an average of 2.88 persons per household, and a homeownership rate of 67%. As of June 2020, the median value of owner-occupied housing units is $513,600 and on the rise.
Data Sources
US Census Bureau: Rocklin Quick Facts | State of California Employment Development Department | Zillow I State of California Dept of Finance