"We're Open" William Jessup University Feature
William Jessup Maintains Safety and Community with In-Person and Virtual Learning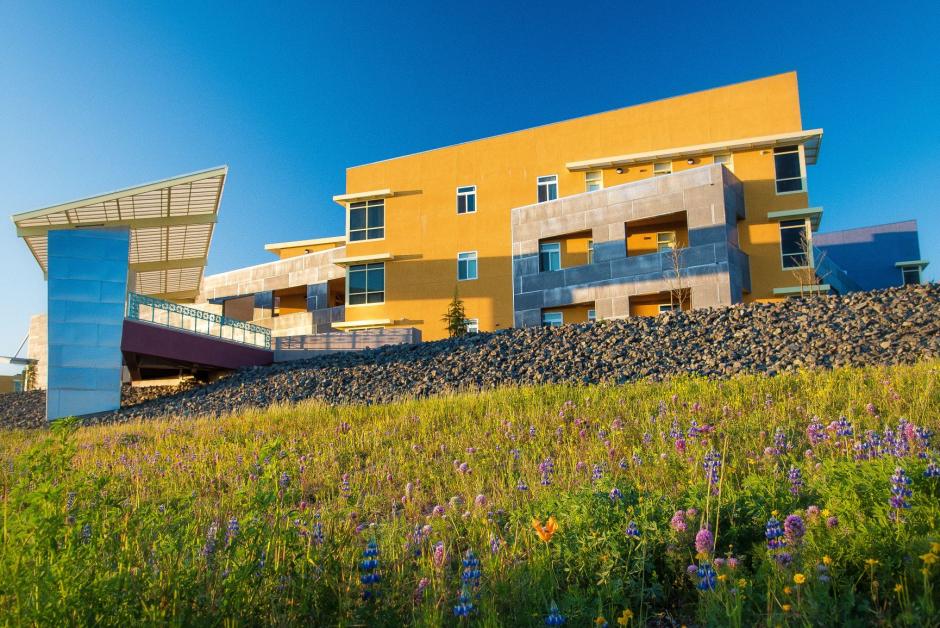 William Jessup University is heading into its seventh week of instruction and has been able to maintain a strong sense of community while prioritizing student health and safety. Following state and federal COVID-19 requirements, Jessup offers on-campus living and in-person classes, in addition to online and other virtual learning components.
"It's been really great to see Jessup come together and work even harder to maintain a strong community," said sophomore Emilly Hambly. "Despite the changes that COVID has brought and all the new regulations, I've seen so much academic and spiritual growth in myself and other students."
On campus, students stay in living area families – called pods – and are able to eat, socialize, and attend religious services together in those groups. In accordance with state requirements, many mandatory safety protocols are also enforced on campus, including mask wearing and social distancing.
"We've had to be flexible, but we are always going to look first at safety for students and what's in the best interest of the community," said Dean of Students Dave Heitman. "Jessup is remaining solution-oriented and innovative in looking for new and better ways to do that."
Jessup continues to provide food services and mental health services, including online counseling and an on-campus wellness center. The school also has a number of online apps and other programing to initiate peer-to-peer interaction and help maintain community and school spirit.
Jessup also uses social media to engage both on and off-campus students. The university balances safety-related changes with a refreshing sense of hope and positivity through social media games, virtual events, and modified school traditions.
"COVID has given us the opportunity to change things and grow in a way that we might not have had the time or ability to do in the past, and we hope to serve as an example of the good that can come out of a difficult situation," said Heitman.
The campus is currently closed to the public but Jessup looks forward to sharing university culture through sporting events, performing arts, and their cafeteria's great food, as soon as it is safe to do so.