A Closer Look at Community Development Block Grants: Putting Seniors First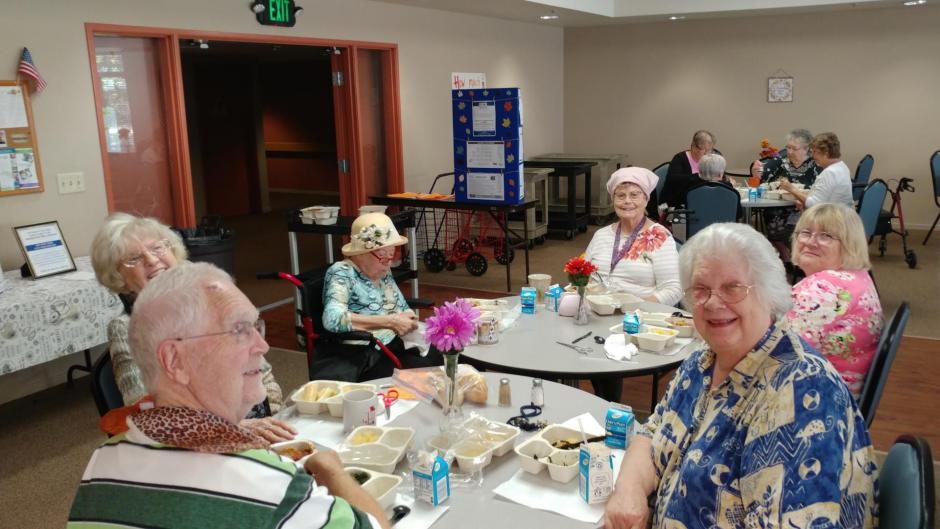 Senior First wants to help older adults in Placer County maintain their independence and thrive. To do this, the organization offers programs that help seniors with nutrition, transportation options, and access to information and other long-term support services.
"It's important to help seniors maintain their independence and age in place for as long as possible," said Stephanie Vierstra, Executive Director of Seniors First. "Research proves that when seniors have the right support, they gain greater quality of life, need fewer hospital stays and live longer, healthier lives."
The City awarded Seniors First $20,000 in federal Community Development Block Grant (CDBG) funds to benefit seniors in Rocklin.
The funds support the Senior Congregate Café, where older adults can eat a free, nutrient-rich lunch specially designed for the needs of seniors. Approximately 350 meals are served each month at the Rocklin Café, which is located in an easily accessible location at the Rolling Oaks Apartments.
"I enjoy eating in a friendly café," said Utahna Rose, a frequent client at the Café. "The meals are fresh and well-balanced with a good variety and tastefully prepared."
The weekday hot meals reduce food insecurity and help prevent the adverse effects of malnutrition.
Each year, Seniors First provides over 80,000 individual services, with over 60,000 meals served to the cafés and delivered to homebound seniors, 12,000 rides to medical appointments and other essential errands, 5,000 units of information and assistance, and 2,000 hours of social interaction to otherwise isolated seniors.
Seniors First has been helping the community since 1971 and it currently has over 300 volunteers assisting with its various programs. Each of its programs focuses on helping residents cope with the three biggest threats of aging: hunger, isolation, and loss of independence. For more information on the nonprofit and for ways you can get involved, click the link here.
*On April 23, the Rocklin City Council resolved to award a total of approximately $53,000 in CDBG funds for Fiscal Year 2019/2020 to four local non-profit organizations serving the people of Rocklin. The four organizations who will receive funding include: The Salvation Army, Stand Up Placer, Seniors First, and Foothills Habitat for Humanity.
A link to coverage on the Salvation Army can be found here, and a link to the coverage on Stand Up Placer can be found here.