A Closer Look at Community Development Block Grants: Aid Provided by the Salvation Army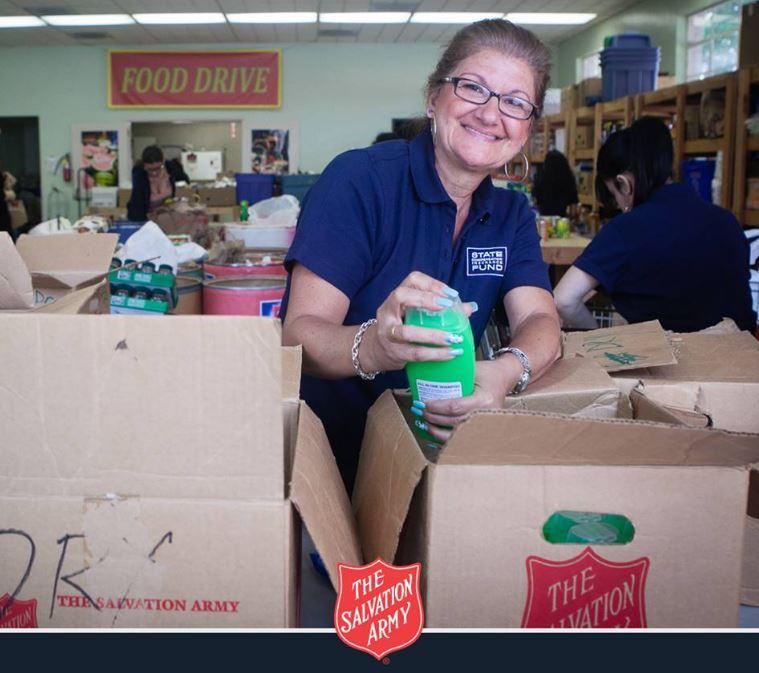 A Rocklin mother of three was struggling to care for her mentally ill teenage daughter, eventually losing her job and facing a 3-day eviction notice. The local Salvation Army was there at the critical juncture, stepping in to help the family keep their home and find additional resources for the daughter.
True stories of people in need are why the City of Rocklin recently awarded $11,766 of federal community development block grants to the Salvation Army. All the funds will be used to assist Rocklin residents in need of a hand up with rental assistance.
"Lots of places have very limited funding, so I'm glad the City of Rocklin was able to step in with this grant," said Charisse Joy Bach, Social Services Coordinator of the Salvation Army, Roseville Corps.
On average, an unexpected expense of $500 can throw a family off of its financial axis, leading to the loss of a home or other financial tragedy. In just the last year, the local Salvation Army has helped 14 families and 11 singles, totaling 49 individuals (including children) with rental assistance. They've provided Rocklin residents with $8,500 through this much-appreciated service.
Rental assistance is also available to homeless people who qualify, with one success story involving a Rocklin gentleman. He didn't have quite enough for a deposit on a home he'd had assistance in identifying, but the Salvation Army was able to cover the amount needed and help put a roof over his head.
Applying for assistance is simple. It requires a short appointment, proof of 3-day pay, quit notice or loss of employment, along with the receipt of an unexpected expense, like a car repair or a medical bill. Once approved, the Salvation Army sends a voucher to the person's landlord, and then the landlord receives a check in that amount.
The Salvation Army supplies residents with a host of other solutions to problems facing many of those with low income, including free workshops. A budgeting meeting is scheduled for May 13 and 20, and the Stepping Stones program, which aids in hygiene, career coaching, and resume writing skills.
*The City of Rocklin receives funding from the U.S. Department of Housing and Urban Development in the form of Community Development Block Grants (CDBG) each year. The funds are used, in part, to assist residents with securing decent housing, benefit the elderly, and expand economic opportunities for those of low and moderate incomes.
On Tuesday, April 22, the Rocklin City Council resolved to award a total of approximately $53,000 in CDBG funds for Fiscal Year 2019/2020 to four local non-profit organizations serving the people of Rocklin. The four organizations who will receive funding include: The Salvation Army, Seniors First, Stand Up Placer, and Foothills Habitat for Humanity.