A Closer Look at Community Development Block Grants: Stand Up Placer's Support for Survivors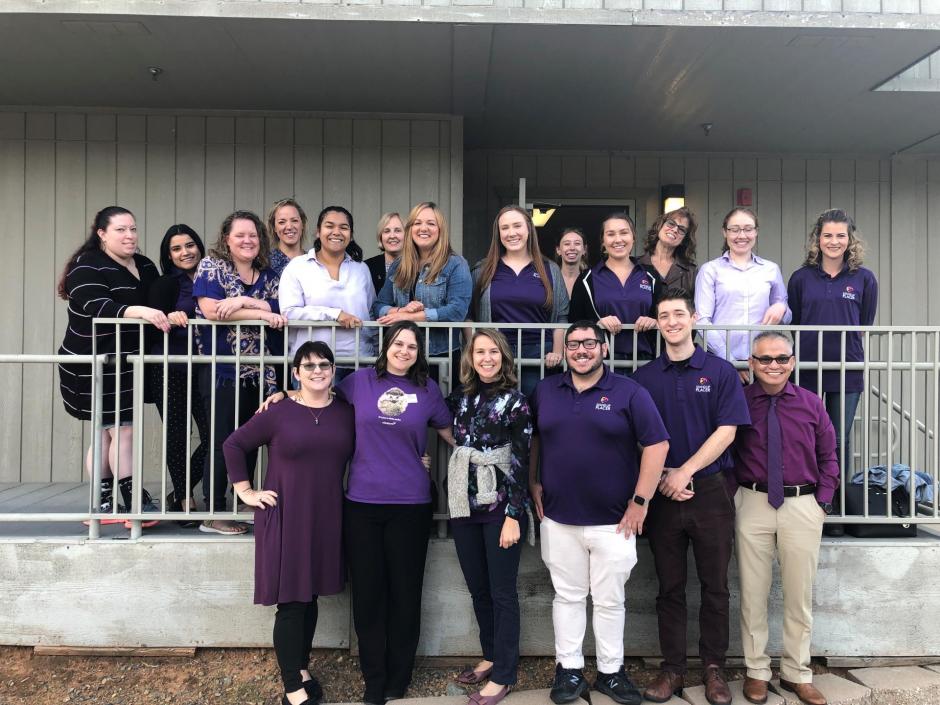 Once survivors of domestic violence recognize the need to leave an abusive home, it takes an average of seven "leaves" before a survivor is finally able to make the break. One such survivor is "Hannah," who participated in several programs with Stand Up Placer and now lives independently with her children. She credits the nonprofit with changing her family's life and hopes to one day return as a volunteer "to carry the burdens of women still stuck" in the cycle of domestic violence.
Stand Up Placer helps thousands of local residents suffering from the effects of domestic violence, sexual assault, and human trafficking to recover from their trauma and reclaim their lives.
"Stand Up Placer would not be able to do this life-changing and lifesaving work without the support of our community, including the City of Rocklin's CDBG Program, Rocklin businesses, and residents," said Jenny Davidson, Executive Director of Stand Up Placer.
This meaningful work is why the City awarded the nonprofit with an $11,766 Community Development Block Grant (CDBG), funded by the U.S. Department of Housing and Urban Development. The CDBG award supports the salaries of the Stand Up Placer advocates.
The most-used services are for those experiencing domestic violence, which include a 24/7 crisis line, confidential emergency safe housing, therapeutic services, legal and financial assistance, and more.
"The organization began in the mid-1970s as a volunteer-run rape crisis hotline that opted to shelter domestic violence survivors in the volunteers' own homes. Today, Stand Up Placer has far more programs available to survivors and their dependents, including safe emergency shelter and housing assistance," said Louise Arquilla, Project Manager at Stand Up Placer.
By the end of this year, Stand Up Placer anticipates they will have served approximately 3,000 people—2,400 for domestic violence, 400 for sexual assault, and 250 for human trafficking. The agency says the number has doubled over the past five years, due to more cases of domestic violence, but also because people feel empowered to reach out for help.
Stand Up Placer is available around the clock for any resident suffering from the effects of domestic violence, sexual assault, or human trafficking. Survivors or concerned family members can reach out to the 24-hour crisis hotline number at 800-575-5352.
*On April 23, the Rocklin City Council resolved to award a total of approximately $53,000 in CDBG funds for Fiscal Year 2019/2020 to four local non-profit organizations serving the people of Rocklin. The four organizations who will receive funding include: The Salvation Army, Stand Up Placer, Seniors First, and Foothills Habitat for Humanity.
A link to coverage on the Salvation Army can be found here.