We Tore Down the Fence!
Sunset Whitney Recreation Area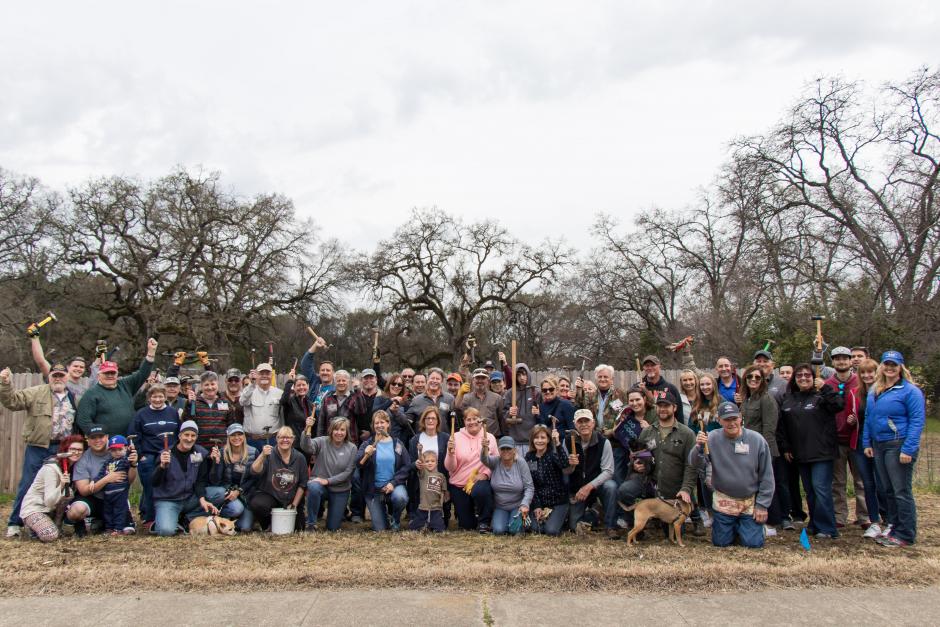 Parks & Recreation put out a call for action and Rocklin residents certainly did not disappoint!
On Saturday March 10th, an army of Rocklin volunteers arrived early at the Sunset Whitney Recreation Area – wielding hammers, gloves, and tool belts. On the top of their "to do" list was the removal of a 6 foot wooden slat fence - installed hastily approximately 2 years ago and obstructing the view of this property from passers-by. The group made short order of the fence; removing several hundred feet of fence line in under an hour.
In remembrance of this milestone, the City hosted an area where participants could memorialize their fence post with a stamp featuring the City's 125th anniversary logo. Not stopping there, several overachieving volunteers then made their way to the parking lot area – removing several loads of decayed vegetation from planter boxes and making a solid statement that today was the day that the community stakes claim to this public recreational space!
There is still more work to be done before this property can be safely opened for public use – stay tuned for additional upcoming volunteer opportunities.
Check out these photos from Saturday!