Volunteer Day
Helping Hands SWRA Beautification Project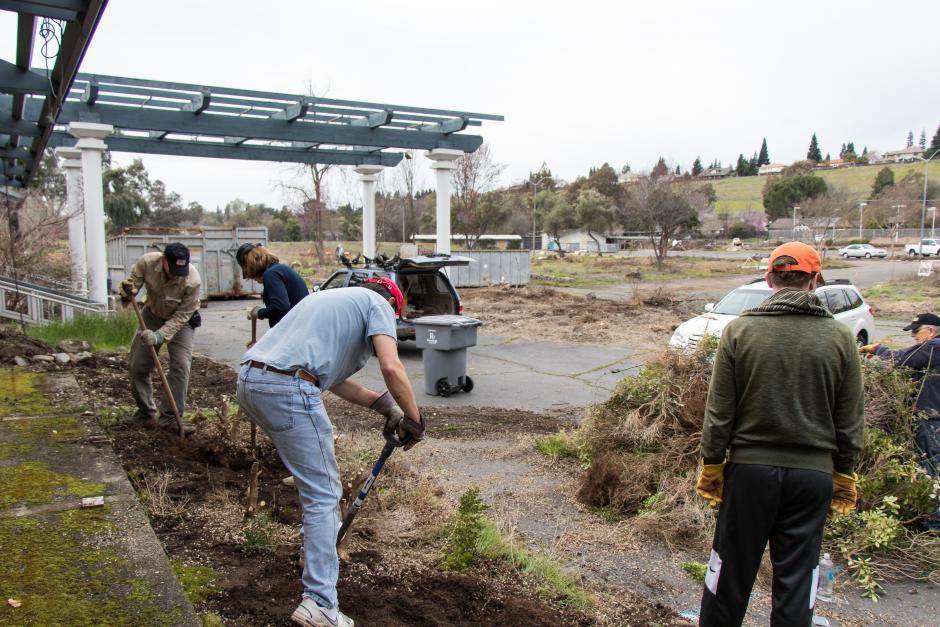 Event is FULL – check back frequently for future volunteer opportunities
The Parks and Recreation Department is excited about the opportunity to partner with Helping Hands volunteers in the beautification of the Sunset Whitney Recreation Area. Park crews have placed irrigation lines and have obtained trees, paint, and plants in preparation for this large team of volunteers. We believe that the impact from their efforts will be extraordinary.
When: Saturday, April 21st 9:00 a.m. -12:00 p.m.
Where: Sunset Whitney Recreation Area (former Rocklin Golf Course.) Please plan to meet in the parking lot at 4201 Midas Ave. Pre-registered volunteers should check in at the Rocklin registration tent to sign waivers and receive instructions.
*At this time we are not taking any additional volunteers or walk-up registrations. We will have more opportunities in the future. Stay tuned on this website and social media for any upcoming events.
Info: Volunteers will assist in a variety of beautification projects to include: planting trees along the walking trail to replace those which have been removed from the property, planting vegetation and spreading mulch in the parking lot planters, and refreshing the paint on the exterior of each of the two restroom facilities. All ages are welcome, and all participants are asked to bring shovels, gloves and wear appropriate footwear and clothing that they don't mind getting dirty.