Volunteer Day
Helping Hands SWRA Beautification Project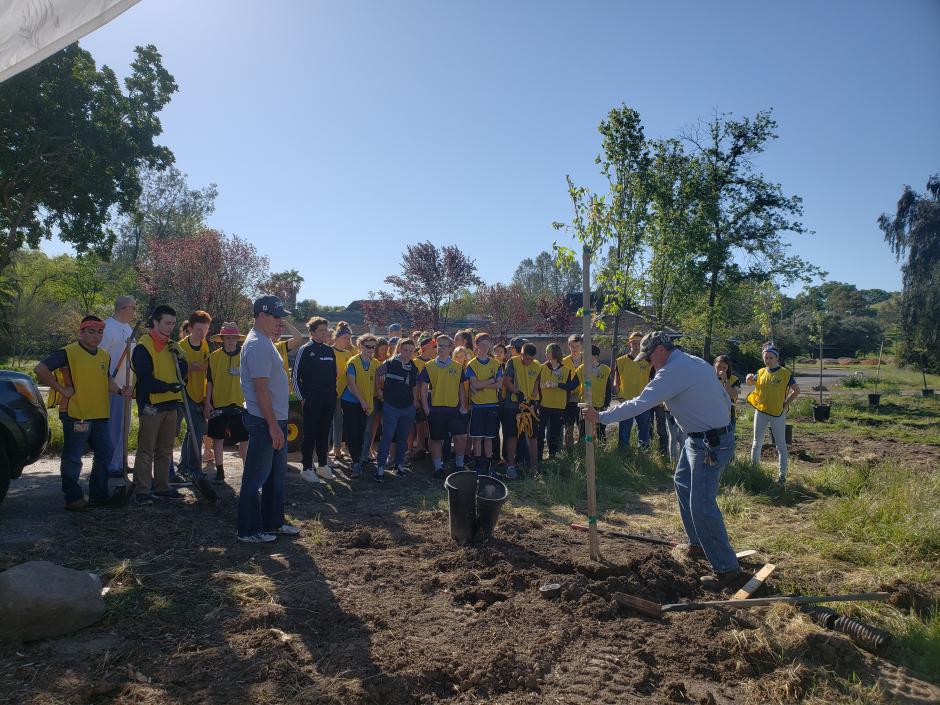 On April 21st, over 200 local youth arrived bright and early wielding shovels, rakes and smiles – ready to plant over 120 trees, 200 plants and paint 2 restroom facilities. The trees planted serve to replace those dead/hazardous trees which have been removed over the past several months.
When: Saturday, April 21st 9:00 a.m. -12:00 p.m.
Where: Sunset Whitney Recreation Area (former Rocklin Golf Course.)
Info: Volunteers will assist in a variety of beautification projects to include: planting trees along the walking trail to replace those which have been removed from the property, planting vegetation and spreading mulch in the parking lot planters, and refreshing the paint on the exterior of each of the two restroom facilities. All ages are welcome, and all participants are asked to bring shovels, gloves and wear appropriate footwear and clothing that they don't mind getting dirty.