Summer Program Provides Career Insight to Local Students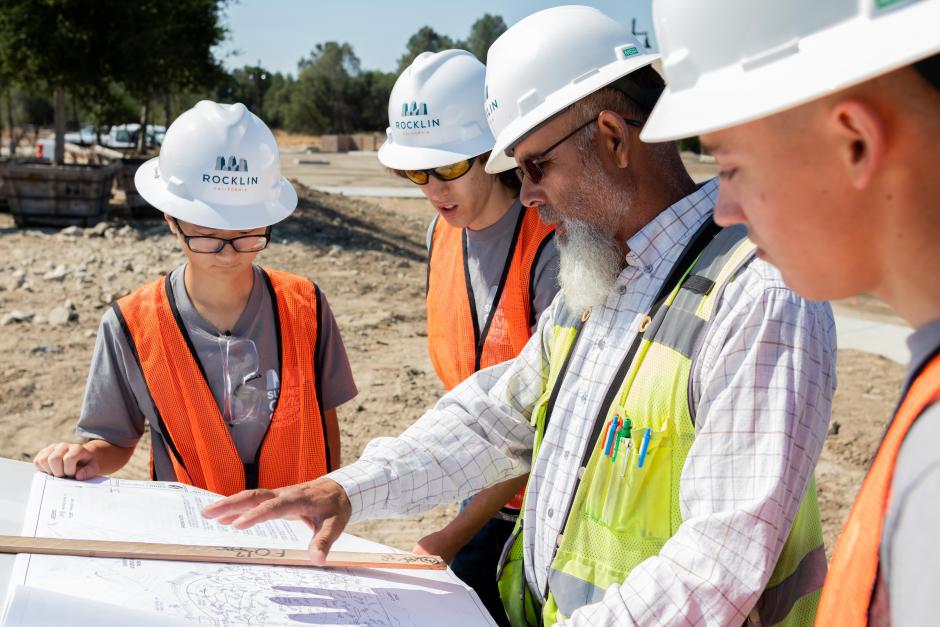 High school students today often don't have professional experience to draw from when looking forward to college and choosing a career path. The City of Rocklin, in partnership with the Rocklin Unified School District (RUSD) and the Rocklin Educational Excellence Foundation (REEF), facilitates the Summer Civic Career Program each year to provide approximately 10 students a two-week crash course in working for local government.
The students are matched with their interests in city departments including engineering/construction, public safety, parks and recreation, and more. The goal of the program is to provide participants insight into careers in municipal government, inspire them to become more active members of their communities and to possibly consider civil service!
Students in the 2018 cohort have taken speed surveys on city streets using LIDAR radar guns, conducted building search training with the Rocklin Police Department, staffed concerts at Quarry Park, and taken a crash course on media crisis communications, to name only a few projects.
"It was a pleasure providing a short media training to the students interested in jobs in communications, marketing, or journalism," said Michael Young, a spokesperson for the City of Rocklin. "We took real-life scenarios from their school year, discussed what aspects or angles the media may have covered, and developed clear and consistent messaging that could be used by a spokesperson."
Program participants will enter their senior year of high school with a new perspective on the working world and first-hand knowledge of what it takes for local government to provide the services many people take for granted. The experience may even lead them one day back through the doors of city hall as a full-fledged employee.
"I noticed while working with staff that everyone cooperates, were super-nice to each other, and helped each other to succeed," Rocklin High School student Shelby Solice said. "The supportive atmosphere took pressure off us and helped me enjoy the work."
Students in this year's program also shared journal entries with the group, are required to submit an essay reflecting on their experience, and will be recognized by the Rocklin City Council at an upcoming meeting. REEF also awards a $500 scholarship to each student who completes the program with active participation and perfect attendance.
Thank you to the staff that makes the Summer Civic Career Program possible, led by City of Rocklin Environmental Services Specialist Corinne Heisler, Engineering Technician Jordan Pinkham, and RUSD Career Technician Amber Tillery.