Sacramento Bee Article Details 125th Anniversary Celebration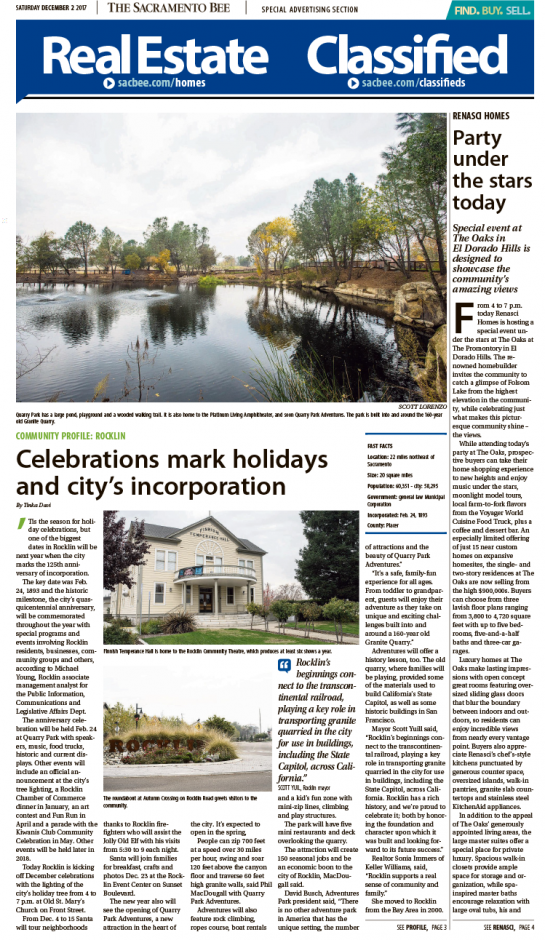 On February 24, 2018, Rocklin will hold a special event celebrating 125 years as an incorporated city. This article by the Sacramento Bee's Tinka Davi outlines plans for the celebrations and takes a look at what makes Rocklin a great place to live.
Sacramento Bee Article: "Celebrations Mark City Incorporation"