Rocklin PD now Offers Online Non-Emergency Crime Reporting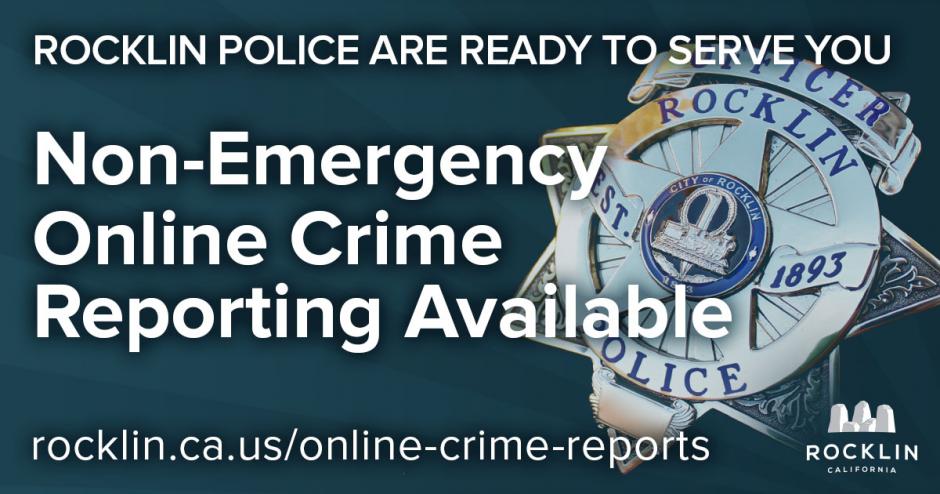 Due to the rapidly evolving circumstances surrounding the COVID-19 pandemic and as an additional convenience to the public, the Rocklin Police Department now offers an online reporting option for the following list of non-emergency incidents where a suspect is not known:
Identity Theft
Vandalism
Theft from Unlocked Vehicle
Lost Property (not including license plates)
Abandoned Vehicles
Animal Complaints
Neighborhood Nuisance (e.g. basketball hoop or garbage can left on the street, and other municipal code violations)
A police officer will follow up by phone within 24 hours of filing to obtain additional information.
The reports may only be filed online if the incident occurred within City limits (but not on a State Freeway) and if there are no known suspects.
If your incident is not listed in the category selection list, please call the Rocklin Police Department non-emergency line at 916-625-5400 to file your report, or 911 if it is an emergency.
To file a report or learn more about the process, click here.