Rocklin honors local organizations with Business Legacy Awards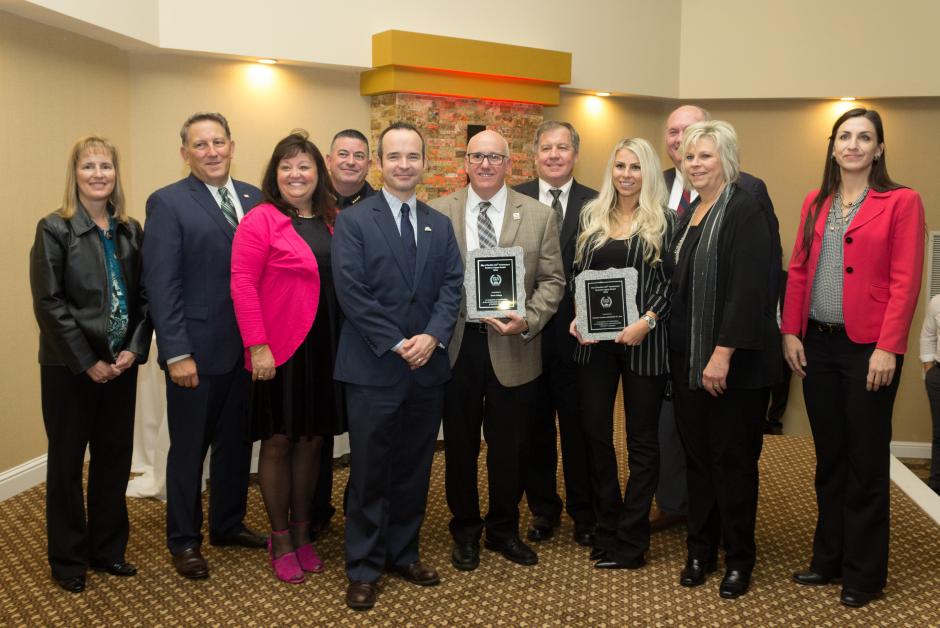 The City of Rocklin honored the Ruhkala Granite and Marble Company, Inc. and Sierra College with 125th Anniversary Business Legacy Awards on January 18.
The Business Legacy Awards were created as part of Rocklin's year-long 125th anniversary celebration and honor local organizations that have made significant contributions to the success of the City's economy in the past and present, as well as affecting the future.
The Ruhkala family has been involved in the granite business for more than 120 years and their business operations may have the deepest roots of any currently operating in the City.
According to the book "Rocklin – Past, Present and Future," Matt Ruhkala was the first of his family to begin working in the Rocklin granite industry. He founded the Union Granite Company at the old Myers Quarry, and later moved to the former AO Wickman properties on what is now Rocklin Road. The Ruhkala's operated Union Granite Company until 1977.
Today the Ruhkala family is still in business, providing high quality marble, granite and cast bronze plaques in Rocklin, Sacramento and Northern California through the Ruhkala Granite and Marble Company, Inc.
Sierra College, the second Business Legacy Award winner, opened the Rocklin campus in 1961 with enrollment reaching 1,500 students that year. Overall enrollment now stands at approximately 24,000.
Sierra College offers 125 degree and certificate programs, is a California leader in student transfers to the state and university college system, employs nearly 1,300 people, and offers career and technical training that is especially vital in today's entrepreneurial economy.
Sierra College is also the main partner with the Rocklin Hacker Lab location, a co-working and maker space that provides training and access for students and the general public to high tech tools and techniques that have helped start successful local businesses.
Also in the do it yourself maker spirit, Sierra College has been instrumental in the success and growth of the Rocklin Mini Maker Faire, a showcase for engineers, scientists, artists and crafters that promotes the STEM education fields and maker movement.
The City of Rocklin is proud to honor the contributions of the Ruhkala Granite and Marble Company, Inc. and Sierra College to Rocklin's past, present and future.