Fire Prevention Always a Priority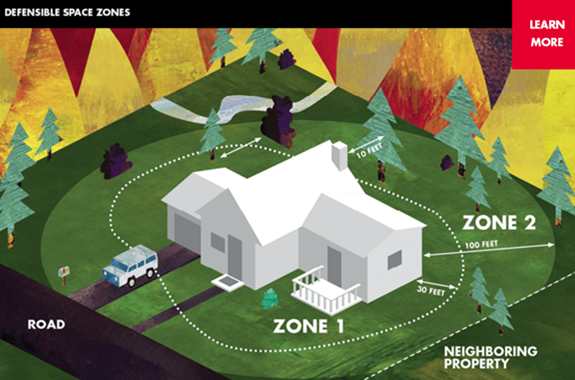 The summer season begins this month and the City of Rocklin wants to remind everyone that a proactive approach to fire prevention is important to keeping the community safe.
The Rocklin Fire Department Community Risk Reduction Division works daily with residents, contractors, and commercial property owners to provide guidance, approve plans, inspect projects, and ensure a fire-safe environment for patrons and employees of businesses.
Contractors
Contractors should submit plans to the building department at 3970 Rocklin Road for review, respond in writing to plan plan feedback, and contact the fire department at (916) 625-5300 when ready to schedule a physical fire safety inspection.
Commercial Property Owners
Proper maintenance of buildings is also a key to fire safety, with commercial property owners being responsible to ensure that all mandated maintenance on their buildings is performed.
Landowners and Residents
Open spaces are valued in Rocklin, and in the over 4,000 acres of undeveloped land within the city, fire fuel reduction activities are required by state law and city code. Property and homeowners also have a responsibility to reduce brush and vegetation on their lands that otherwise might serve as fuel for a potential fire that could threaten homes or other structures.
Residents and/or property owners near open areas must create defensible space up to 100 feet away from buildings or to the property line, whichever is less, and limited to their land. Priorities should focus on making the most impact with the least effort. A helpful checklist and factsheet can be found on Rocklin's website at rocklin.ca.us/firefuelreduction.
Rocklin also requires all parcels to control weeds and create fire breaks on vacant parcels. The City notifies owners of vacant parcels in April of each year their responsibility to abate weeds and requests owners check a box outlining how they will fulfil their duties. At the beginning of June, properties that have not taken care of their responsibilities are declared a nuisance, and listed for city-conducted maintenance, which is then charged to the landowner.
Managed Grazing
One visible vegetation control strategy used by Rocklin is managed grazing. This method takes advantage of the appetites of sheep or goats to control vegetation in open space instead of manual, mechanical, or chemical methods. Managed grazing isn't right for every situation, but is an effective, eco-friendly option. You can even track city-employed animals online through our managed grazing pages at rocklin.ca.us/grazing.