Sunset Whitney Recreation Area Updates
What's been happening at the SWRA?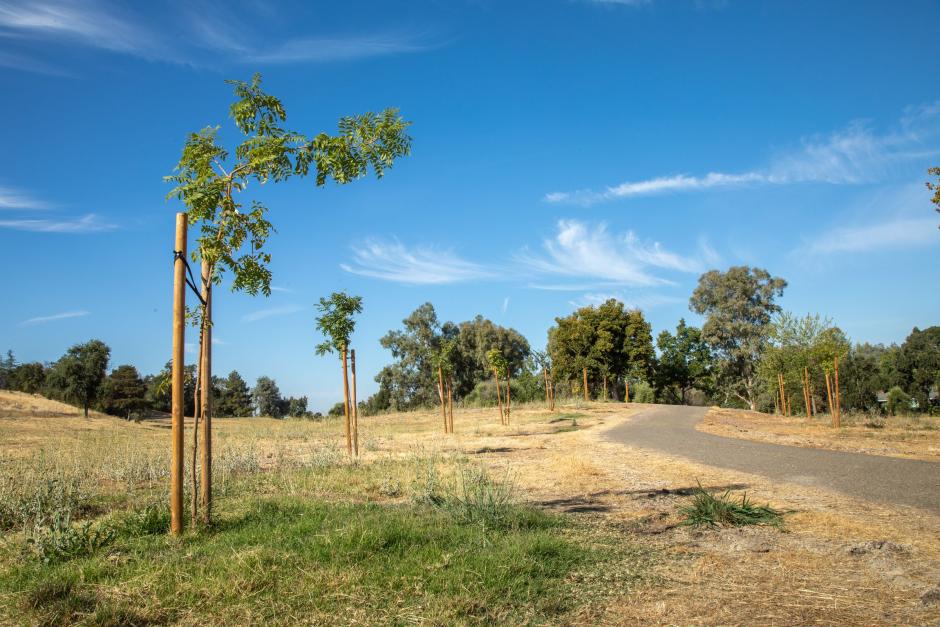 Check out the most recent progress happening at Sunset Whitney Recreation Area.
The ponds have been cleaned out and a new float system has been installed to regulate water levels.
Over 120 trees have been planted along the main entrance off of Midas thanks to the Helping Hands SWRA Beautification Project that happened back in April.
In the process of leveling out sand traps – leveling allows for mobility of the mower in these areas.
Continuous work on trail repair which includes filling in potholes and leveling out eroded areas.
Goats were used to weed abate the hard-to-reach areas throughout the park.
Debris removal in area facing Sunset is completed. This area received hydro-seed for erosion control.
Reconstruction of bridge heading towards Sunset completed.
A turf renovation project is underway along Midas Ave. to recreate the natural area which was a community attraction for picture taking. Parks staff are hard at work trenching and installing irrigation, in preparation to sterilize the ground to properly hydro seed this area.
Click here for SWRA Photo Gallery
Please contact the Parks and Recreation Department at (916)625-5200 with any additional questions.