SWRA Master Plan Outline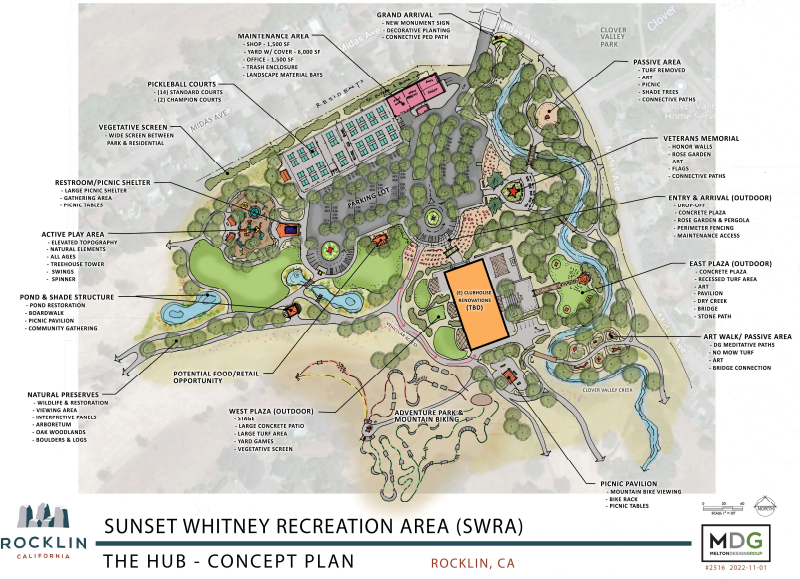 City Council received a presentation from the Parks & Recreation Director Kevin Huntzinger, and representatives from Melton Design Group on the proposed master plan for the Sunrise Whitney Recreation Area (SWRA). The 184-acre unused land, formally the Rocklin Golf Club, was purchased by the City in 2018. On April 26, 2022, City Council approved the master plan contract with Melton Design Group for SWRA in order to ensure the area is developed appropriately.
The master plan laid out a four phased approach to the development of SWRA. The first phase of development will focus on an area identified as the Hub. This area includes various amenities identified by staff and the community as priority, such as a play structure, restrooms, pickleball courts, shaded seating, and more. Also included in the SWRA master plan is the Sunset Boulevard Park, which will be a smaller park with play structures and shaded seating. The Council recommended including the veteran's memorial in the first phase of development, and supported the master plan.
Staff will continue to engage Council in the development process and encourage public participation. For more information on the SWRA master plan, please visit: https://www.rocklin.ca.us/SWRA