October 10 City Council Meeting Recap
Clover Valley; Fire Prevention Week; SWRA Building Demolition Project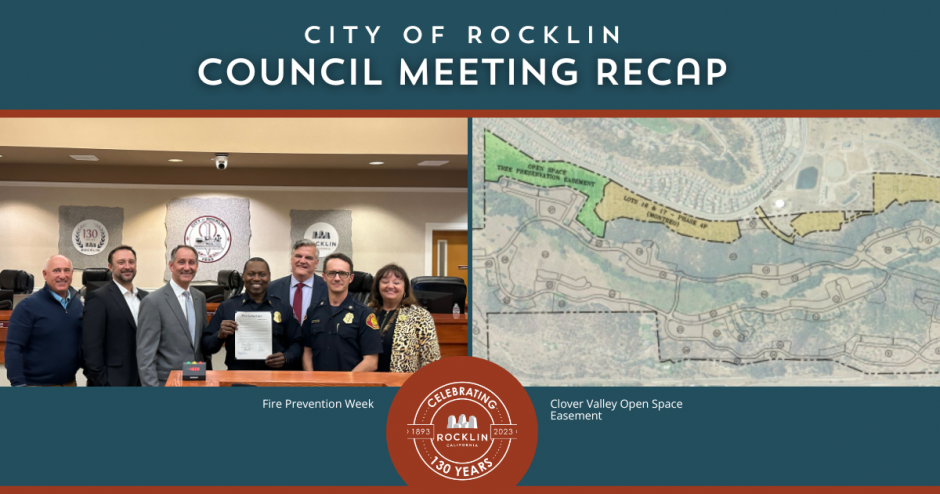 Clover Valley Initial Phase Open Space Easement
Council was presented with a resolution Tuesday night authorizing the execution of a grant of open space easement regarding the Clover Valley Lakes project.
Clover Valley is a property in Rocklin that includes trails, a biodiverse wildlife population and abundance of trees and plant life. In June, the Placer County Board of Supervisors, William Jessup University and Placer Land Trust raised concerns over potential development projects taking place in Clover Valley and the importance of keeping the area in a condition that preserves its significant topographical features for the public to enjoy.
The intent of the easement would be to establish the specified open space area (highlighted in green on the map below), should the development agreement expire, and ensure these areas are protected should any future development in the Clover Valley region move forward. It is important to specify that no projects are in development at this time: this amendment will ensure that open space easement guidelines will be in place if the project were to progress.
Council unanimously voted in favor of the open space easement.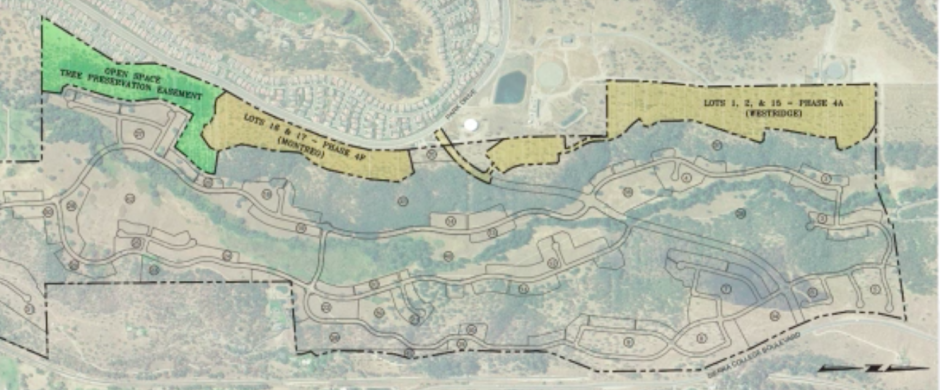 2023 Fire Prevention Week
Rocklin City Council delivered a proclamation recognizing October 8-14 as Fire Prevention Week.
Mayor Ken Broadway addressed the recognition:
"City of Rocklin's First Responders are dedicated to reducing home fires and home fire injuries through prevention education. The 2023 theme for Fire Prevention Week is 'Cooking Safety Starts With You,' which effectively serves to remind us to stay alert and use caution when cooking to reduce the risk of fires."
Sunset Whitney Recreation Area Building Demolition Project
Council approved the removal of two existing clubhouse buildings, landscaping, hardscaping, and concrete slabs in the Sunset Whitney Recreation Area (SWRA). These clubhouses and other items were not beneficial or safe in the further development of the SWRA.
The SWRA Building Demolition Project will be implemented by Double B Demolition, Inc. with total costs amounting to $345,600. The cost takes into account the project cost itself ($288,000), and an additional 20% of the cost ($57,600), for any unforeseen conditions once the project begins.