City launches "Come in Rocklin, we're open!" campaign, encourages residents to shop local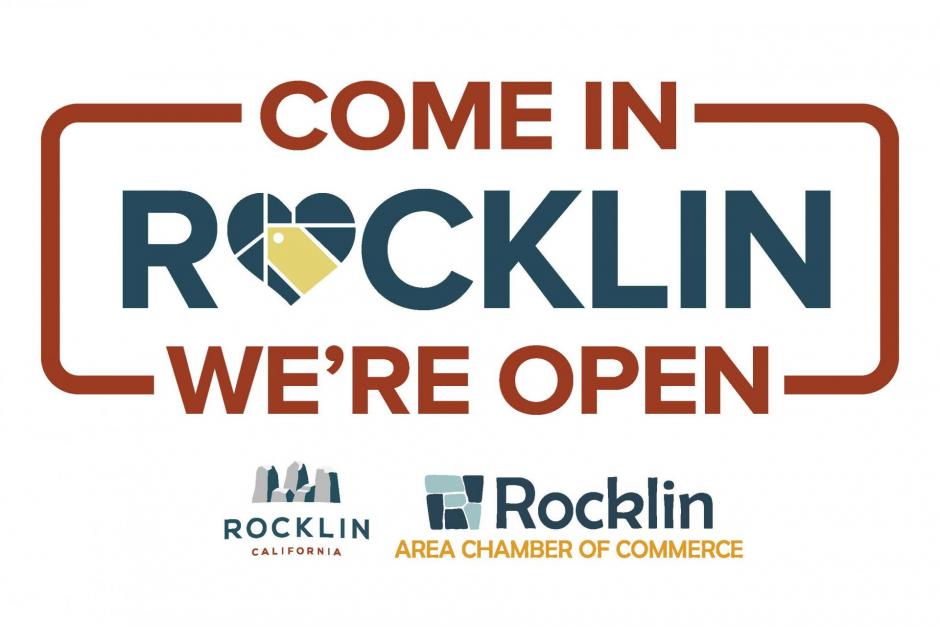 Placer County is moving safely through the state guidelines for reopening procedures, with restaurants, retail establishments, barbershops, and hair salons reopening to the public.
The City of Rocklin understands this is a difficult time for local businesses and encourages residents to show their support by shopping and dining locally with the new "Come in Rocklin, we're open!" campaign. The campaign will provide Rocklin businesses with tools to notify patrons of their reopening and new safety protocols. It also stresses that shopping local is paramount to reestablishing the City's thriving economy, maintaining jobs, and supporting vital city and public services.
"Just as Placer County will go through stages of reopening, so will each local business, and for them, safely reopening is only the first step – they need our support now and into the future," said Rocklin Mayor Greg Janda. "Supporting a healthy economy by buying and shopping locally doesn't just sustain and create jobs – spending locally directly supports funding for public services including police, fire, and first responders."
"Come in Rocklin, we're open!" will support the business community with toolkits packed with posters, window and floor decals, lawn signs, posts and graphics for social media, and other materials for businesses to notify residents and communicate safety protocols.
The City has also worked together with the Rocklin Chamber of Commerce to develop a public database where all businesses can submit information on their reopening plans, including updated hours, safety protocols, and requirements for shopping or dining by patrons, which residents can access to monitor their favorite establishments. Business can have their information added to the list by completing the online survey here.
"Public health officials and local businesses have worked together to open Rocklin in a way that safeguards the health and safety of residents," said Rocklin Area Chamber of Commerce CEO Robin Trimble. "Now that Rocklin has begun to reopen based on the Governor's Pandemic Resilience Roadmap, we're encouraging residents to support their community by frequenting their favorite local restaurants and shops."
For more information, visit rocklin.ca.us/rocklinisopen