Sunset Whitney Recreation Area Master Plan Meeting
Monday, Sept. 12, 5:30 p.m. at the Rocklin Event Center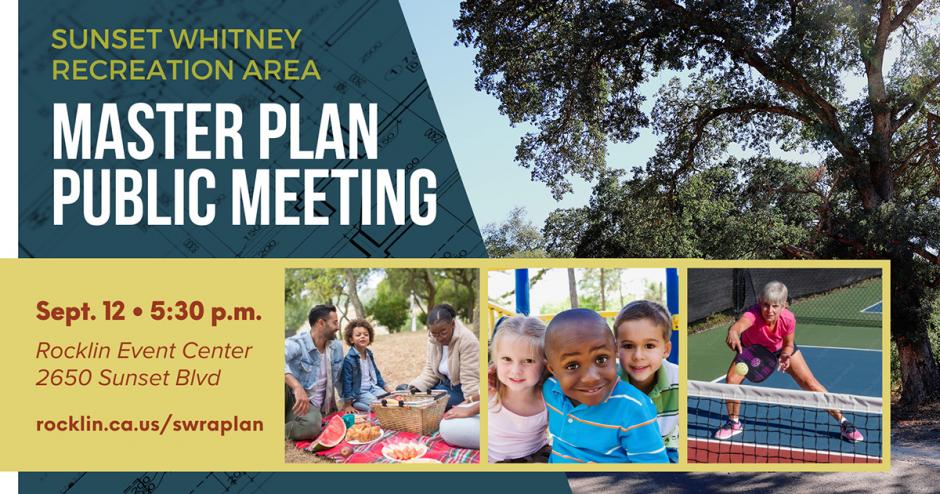 The City of Rocklin will host the first public meeting of the Sunset Whitney Recreation Area master planning process on Monday, Sept. 12, from 5:30 p.m. to 7 p.m. at the Rocklin Event Center.
Ideas for amenities and programs at the SWRA will be displayed and a formal presentation will be held at approximately 6 p.m. Public feedback will be solicited verbally, in writing and/or electronically.
RSVPs are not necessary but will help the City estimate the number of attendees.