Wall of Recognition Honoree Spotlight: Rocklin Historical Society
2021 Nominations for the Rocklin Wall of Recognition are due this Sunday, August 8th.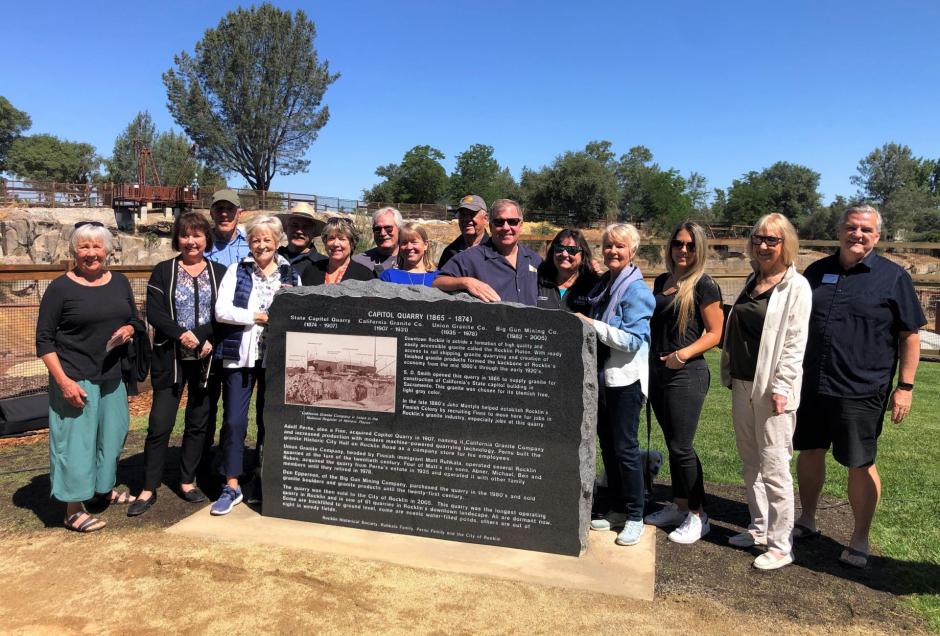 The Rocklin Historical Society was added to the Wall of Recognition in 2019 to commemorate the organization's years of dedication to the community. The historical society's mission statement is: To generate community interest and support for the preservation of Rocklin's heritage.
The group's motivated volunteers are committed to doing just that!
As our community has begun to resume normal activities, so have the historical society's volunteers. The Rocklin History Museum is open on Saturday afternoons, providing the community with access to our city's fascinating past. Also, volunteers are eagerly anticipating the return of 3rd grade field trips in the spring! You can catch the historical society's members in action at any of the many weddings, memorials, and other events that are held at Old St. Mary's Chapel on Front Street.
The proceeds from chapel events allow the Rocklin Historical Society to complete various projects around our city. Next on the list, the group has plans to showcase local artifacts (which are currently in storage) for public viewing. The artifacts will be located at Quarry Park along with informational plaques that explain how the items were used in Rocklin's past.
Nominations for the Wall of Recognition can be submitted online at https://www.rocklin.ca.us/wall-recognition