Teable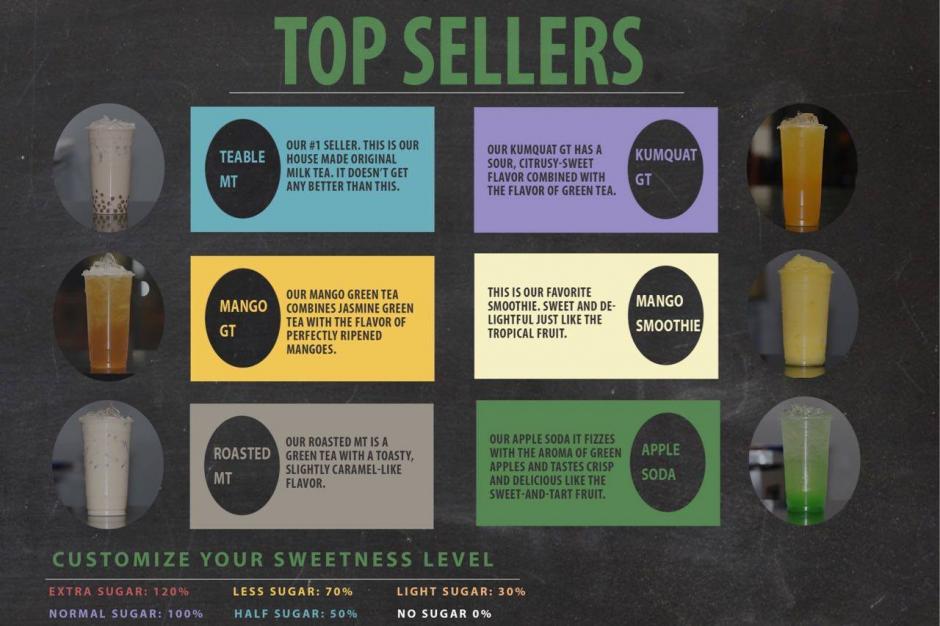 Have you caught on to the growing bubble tea drink trend? If not, Teable, a new business in the Safeway shopping center at 4789 Granite Drive, hopes to make you a fan.
What is bubble tea? It is often a tea-based drink mixed with fruit or milk, with chewy tapioca balls knows as bubbles, pearls or boba, added. Bubble tea purveyors also almost always offer ice-blended drinks, providing smooth or slushy refreshment.
Teable's menu of top sellers includes an original house-made milk tea with boba, a green tea with a "toasty, slightly caramel-like flavor," a mango smoothie, and more varieties. You can also build your own drink from the many tea, juice and smoothie options, pick your add-ons, and even customize your sweetness level to control calories.
Teable is open daily from 11 a.m. to 9 p.m.
Phone: (916) 607-9771 Online: Facebook