Sushi Kakogan
"We're Open" Business Features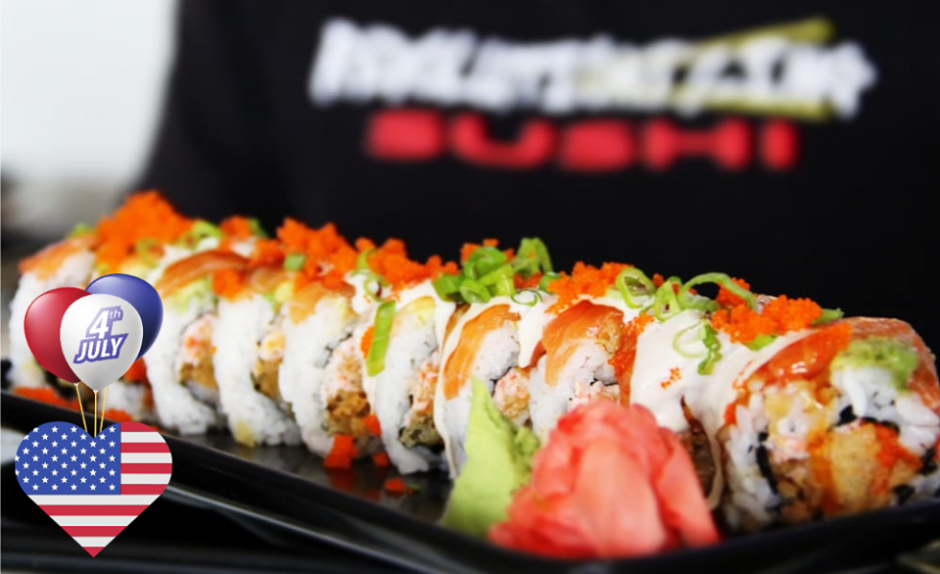 Sushi Kakogan is a Japanese restaurant that specializes in teriyaki chicken and beef, tempura, and sushi. "Kakogan" means "granite" in Japanese, tying back to Rocklin's history. The restaurant has been open on Granite Drive for three years and has been able to provide locals with quality sushi ever since. Each month, Sushi Kakogan features a special roll. (This month's is the America Roll with tempura shrimp, snow crab, spicy tuna, avocado, salmon, tobiko, and sauce.) Online ordering through its website is preferred for efficiency.
"The community has been our biggest support. Their safety and support mean everything to us, so thank you," owner Camon Lee said. Sushi Kakogan has not been open for dine-in since the initial stay at home order in March, but has been operating on take out, delivery, and curbside pick-up. Every full-time employee has remained on staff. Masks are mandatory for customers and delivery drivers while waiting to pick up their food.
Current business hours: 11:30 a.m. to 2:30 p.m. and 5:00 to 9:00 p.m. Monday through Saturday, 5:00 to 9:00 p.m. on Sunday
Future expectations: Sushi Kakogan is discussing creating an outdoor patio space to allow guests to enjoy their food safely in a restaurant setting.