Snowie King Shaved Ice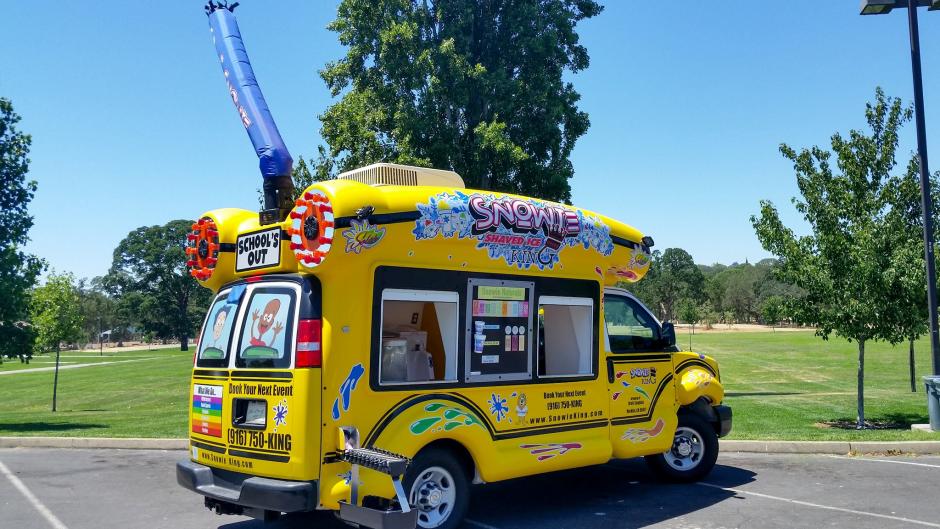 The Snowie King Shaved Ice bus, Rocklin's newest mobile business, hit the town in July just in time to help beat the heat this summer. Snowie King serves up shaved ice featuring all-natural syrup with no artificial flavors or colors and the bus is ready to roll to your organization's next event.
Are the kids at a hot soccer practice? Invite the bus. Planning an employee appreciation event, give them a call. If your church or school is looking to add to a fundraising effort, Snowie King will even donate 20 percent of their proceeds to the cause! Owners Brett and Michelle Coppola not only wanted to start a business where Michelle grew up, but to find a way to use it to give back to the community. Their goal is to donate $20,000 in the business' first year and the clock is ticking.
The all natural flavors are kid tested by daughter and son Addy and Sam, and mother-approved with no high fructose corn syrup. Try Snowie King today!
Phone: (916) 750-KING Web: SnowieKing.com