Shepley's V-Twin Motorcycle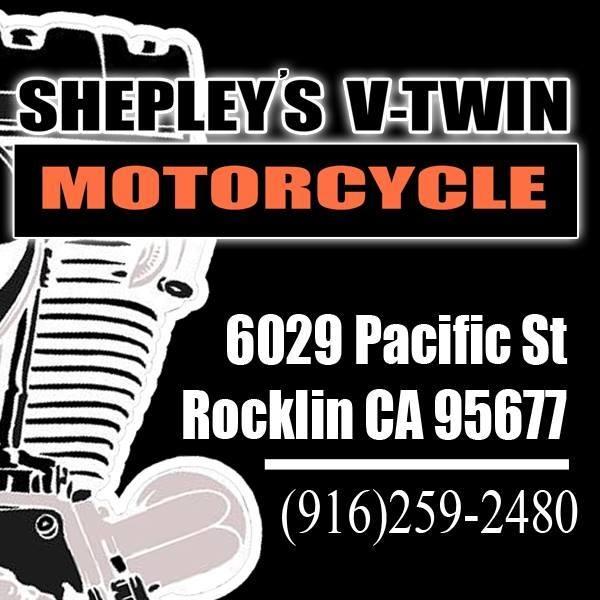 Shepley's V-Twin Motorcycle. Shepley's V-Twin Motorcycle is ready to serve Rocklin and the surrounding communities at its new motorcycle repair, maintenance and service facility located at 6029 Pacific Street, between Sunset Boulevard and Woodside Drive. Shepley's specializes in Harley Davidsons, but is ready to fix, customize or even build any motorcycle.
Owner/Operator Brian Shepley has a lifetime of experience with bikes and grew up with a passion for working and riding motorcycles. His father was also in the business, and his grandfather restored Indian brand motorcycles, riding until his last day at 98 years old.
Shepley worked as a mechanic in the region over the past 11 years and is excited to open his first business with his wife Leslie. The two say they're committed to not only providing honest work for an honest price, but to building a legacy for their two daughters and giving back to the community through charity and business groups.
Phone: (916) 259-2480 Web: Facebook.com/Shepley's vtwin