School Resource Officer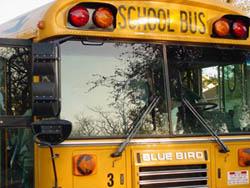 The School Resource Officer Program was established for the purpose of providing trained, uniformed police officers assigned to Rocklin High School, Whitney High School and Rocklin Alternative Education Program at Victory High School. The School Resource Officers are assigned to the Youth Services Unit, and are called Youth Services Officers (YSO).
The Youth Services Officers (YSO) work in conjunction with students, school staff, school administration and the Rocklin Unified School District toward the goal of maintaining a safe and secure environment for learning.
Youth Services Officers network with Placer County Law Enforcement Agencies, Juvenile Probation, District Attorney's Office, Child Protective Services, counselors, parents, school neighborhoods, and other community groups related to the school system. The Youth Service Officers provide education, awareness and encourage responsive involvement and cooperation to solve school law enforcement issues.
"Closed Campus" Regulations
The Rocklin campuses in the RUSD district have been designated as closed campuses and the following visitor regulations shall be in place at each school site:
All qualified visitors, including parents (proof of identity must be shown), must sign in at the office and acquire a visitors badge before visiting anywhere on campus.
Students are not allowed to bring visitors to school unless prior administration approval has been obtained.
Only Rocklin High School students and staff are allowed to park on campus. Designated areas have been clearly marked for parking. Parking on the school campus is by permit only with strict enforcement conducted by School Resource Officers.
For Rocklin and Victory HS, Visitor parking is available on Victory Ln. and Victory Dr. Handicap parking is located in the main administration parking lot.
Any violation of the parking laws may result in a citation or vehicle being towed.