Santillan Jewelers
"We're Open" Business Feature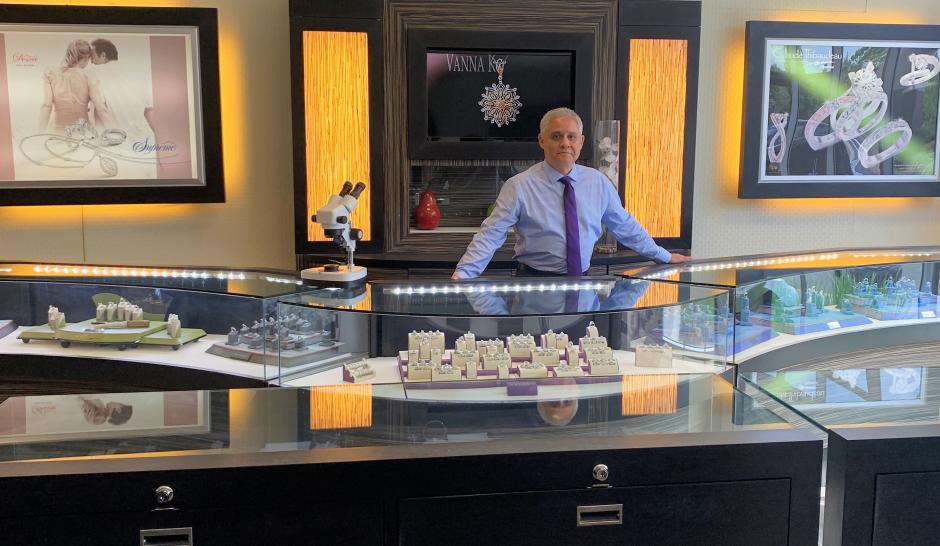 Santillan Jewelers is a no-pressure neighborhood jeweler that offers custom jewelry design, in-house repairs, certified appraisals, and jewelry cleaning. The business relocated from Roseville to Rocklin two years ago. Santillan closed its doors for two months, with the exception of a few by-appointment-only customers who needed to pick up their rings for expedited wedding ceremonies. A number of wedding ceremonies were rescheduled both earlier and later than their original dates, which led to rushing some bands and rescheduling the order date for others. On June 3, the store opened to the public again, and it's back to business as usual.
"I've been really impressed with the amount of people coming in to support a small business after being open for only two weeks. The community has been loyal and supportive, and Rocklin and Roseville do a good job supporting their small businesses," owner Marty Santillan said. Santillan is flexible with hours and offers private appointments outside of store hours to accommodate everyone's schedule and health needs. It is easy to social distance in the store, and extra face masks are on hand for customers who may have forgotten theirs at home.
Current business hours: 11 a.m. to 5 p.m. Tues through Fri, 11 a.m. to 4 p.m. Sat
Future expectations: Santillan Jewelers expects to expand to usual business hours in July. Because the store typically only has a few people in it at a time, it is more appealing to jewelry store customers who are looking to avoid the crowd at malls.