Ruhkala Awards Recaps of Previous Honorees
Kathy Lund - 2011 Ruhkala Pioneer Award Recipient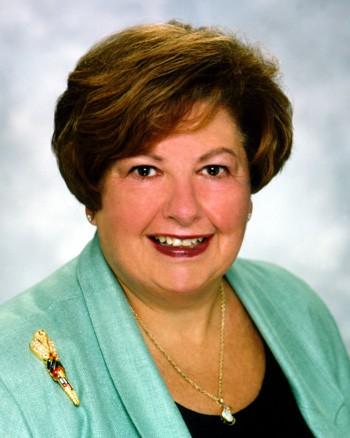 Kathy Lund dedicated 30 years of service to her city and residents, served on the Rocklin City Council from 1985 to 2010 and was a six-time Rocklin Mayor. She also served on the Parks and Recreation Commission from 1980 to 1985. Her longevity on the Council was attributed to her philosophy, which she said was "while sitting up there, you need to listen, listen, think and think and then talk, and then you have to be consistent and stay on track. I always tried to." Lund's major areas of focus were planning the growth of the city, transportation, and city parks.
During her time on the City Council, Lund worked to guide Rocklin's evolution and create a sustainable platform for smart growth that would appeal to families and businesses through a solid planning. As a former Parks and Recreation Commissioner, Kathy was a strong supporter of parks for the community.
Lund played a key role in many key Rocklin projects, including implementation of the Safe Routes to School program, the development of the Sierra College Interchange project, the creation of a gang task force, and in the development of a comprehensive park system that now includes over 30 parks.
For her dedicated work to the Rocklin community, Lund was recognized by numerous organizations with awards, including: the 2011 Rukhala Community Service Pioneer Award; the 2009 Rocklin Kiwanis Community Citizen of the Year; a 2005 Great Valley Leadership Institute Graduate; the 2001 Fourth Assembly District Woman of the Year; the 1996 Daughters of the American Revolution award for Excellence in Community Service; the 1994 Tierra del Oro Girl Scout Council honor as a Girl Scout Role Model Nominee; and the 1993 Rocklin-Roseville Business and Professional Women — Woman of Achievement Award.
For her dedicated service, Kathy Lund Park was also dedicated in her honor.
Kathy Lund will be remembered for her strong leadership and passion for the community. Her vision and expertise played a key role in making Rocklin the great place it is today to live, work and play.
Article courtesy of Georgetta Dolinsek, Community Recognition Commission Commissioner.