Ruhkala Award Recaps of Previous Honorees
Marie Huson - 2004 Ruhkala Pioneer Award Recipient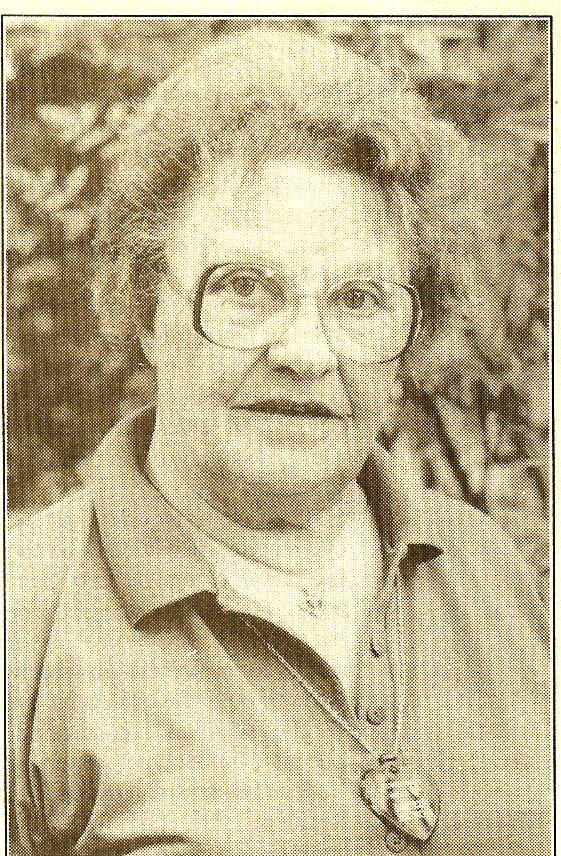 Marie Huson, recipient of the 2004 Ruhkala Pioneer Award, was truly a remarkable person and public servant. A long-time resident of Rocklin, Huson was a financial analyst for the state of California, subsequently became Rocklin City Clerk, and for a period, the interim City Manager.
Later, Huson successfully ran for a seat on the Rocklin City Council. She served terms spanning from 1983 to 1996. Huson staunchly supported the overall interests of the rapidly growing community, but was also a champion for the increasing senior population and of people whose situations required additional support and compassion.
As a city clerk, Huson was responsible for the documents produced by generations of City Councils and Commissions. Through the course of her work, she was drawn to the unique history of Rocklin and the many people who played significant roles in building the community. Huson's passion for Rocklin history caused her to become a key leader in the formation of the Rocklin Historical Society. Her early work with the Historical Society inspired many others to contribute, and the organization's efforts continue to enrich the lives of today's citizenry.
Huson also intensely believed in the preservation of oak trees in Rocklin. Her advocacy influenced the City Council to enact an ordinance regulating removal of heritage oaks during development The ordinance ensured that oak groves would be a permanent part of Rocklin's environment.
Finally, Huson was committed to keeping the community beautiful and litter free. She orchestrated the launch of the Rocklin "Clean Up Days" in partnership with Recology, providing residents an annual opportunity to easily discard junk and unwanted items. She dubbed herself the "Queen of Trash" in her light-hearted, roll-up-her-sleeves attitude, all in the spirit of just getting things done.
With Huson's passing in 2006, Rocklin lost a significant contributor to the City's success, but the legacy of her efforts remain evident.
Submit a nomination for a 2020 Ruhkala Community Service Awards today!
Article courtesy of Jerry Mitchell, past Chair of the Community Recognition Commission