Rocklin/Lincoln Agree to Share Fire Services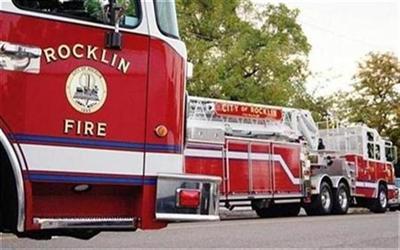 After a year-long study of viable Fire Department leadership alternatives, the City Councils in Lincoln and Rocklin both voted last night to enter into a Shared Services Agreement (SSA). The agreement allows Lincoln and Rocklin to share services related to fire administration and fire prevention.

"This agreement not only strengthens an already solid regional partnership between Lincoln and Rocklin, but makes a tremendous amount of sense in terms of being able to provide greater fire services to our residents within our financial means," said Lincoln City Manager Matthew Brower.

Under the agreement, Rocklin will furnish a fire chief, 3 battalion chiefs, and a fire prevention officer. Lincoln will furnish 2 division chiefs that will report to the Fire Chief, and will be responsible for general operations, personnel management, training and fire prevention services.

"The City of Rocklin and the City of Lincoln are natural partners for shared fire services given their geographic proximity, shared CAD [computer aided dispatch] system, existing closest resource and automatic aid agreements and a long history of working together," said Rocklin City Manager Rick Horst.

The term of the initial agreement is one year (July 1, 2016 to June 30, 2017) with automatic renewal for one year after the initial 12 month period unless either party opts to terminate the agreement at the end of contract period.
( Rocklin/Lincoln Shared Fire Services Agreement )