Rocklin Station Commercial Project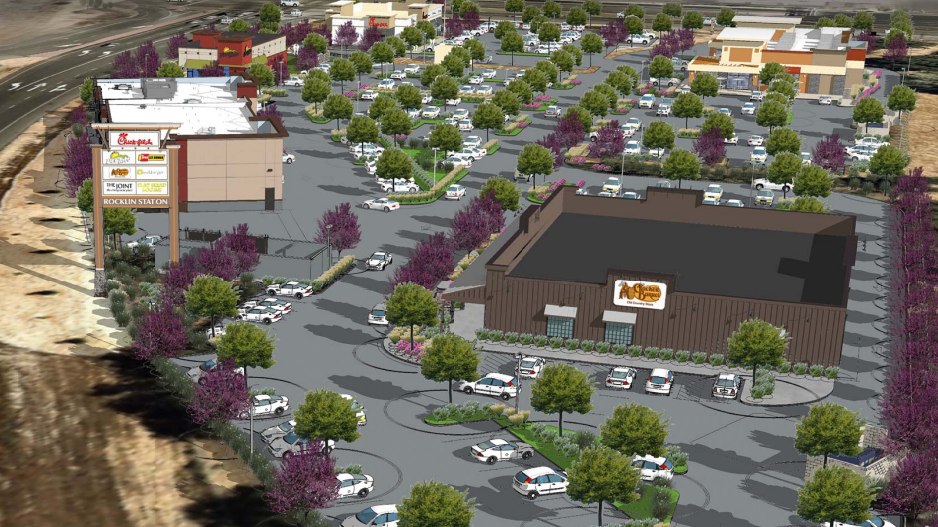 Rocklin Station, a major commercial project to be anchored by a 6,600-squre-foot Cracker Barrel restaurant and a 10,224-square-foot Les Schwab Tires store, was approved by the Rocklin Planning Commission in August.
The 6.64 acre site at the southwest corner of Sierra College Boulevard, the I-80 off-ramp, and Crossings Drive (across from the Crossings shopping center) is also slated for tenants including Habit Burger, Chick-fil-A, Del Taco, and three additional retail/restaurant spaces.
The Planning Commission approved project design review, a tentative parcel map, a conditional use permit, and a negative declaration for environmental impacts. More information on the planned development can be found in the Planning Commission Agenda Packet from August 10.