Rocklin Splash Pads Now Open
Kathy Lund, Whitney, and (soon) Johnson Springview Park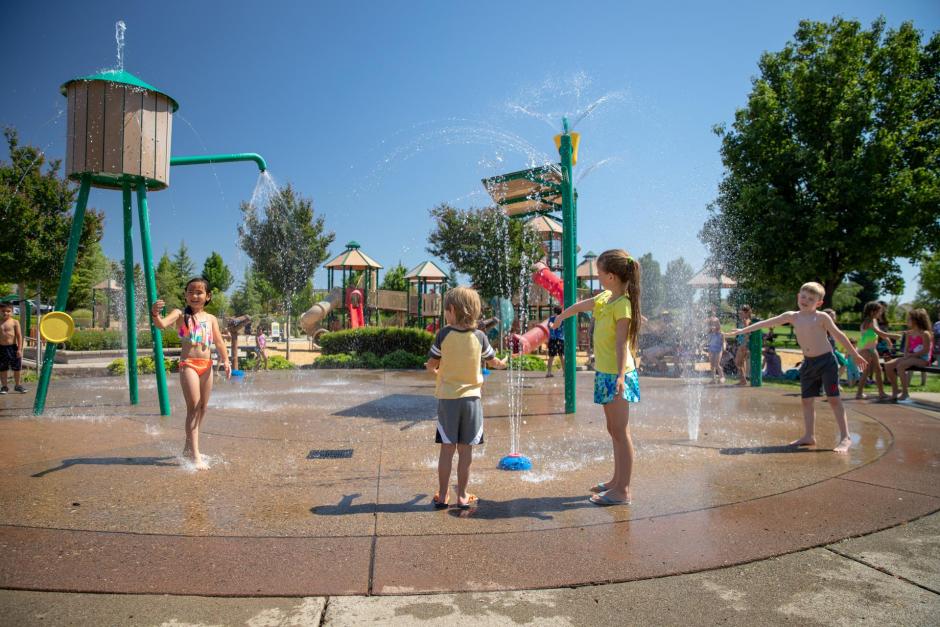 Rocklin splash pads at Whitney and Kathy Lund Parks are reopening to the public beginning Friday, June 26 with physical distancing requirements. Operating times are daily from 10 am to 7 pm through October.
It is important for families to plan ahead before enjoying the splash pad in order to adhere to safety guidelines. Visitors are encouraged to wash their hands before and after use and maintain a minimum of six feet between people outside of one's household. People should refrain from touching items with their bare hands and sanitize following any touching as the equipment will not be regularly sanitized. City staff also encourages parents and guardians to bring their own seating for use while supervising children.
There is also good news for those near the Quarry District looking to cool off with a little waterworks. Construction on the City's third and newest splash pad at Johnson-Springview Park is nearing completion, with opening estimated for July. More details to follow!
For more information, please reach out to Parks & Recreation at 916-625-5200