Rocklin Chamber Honors City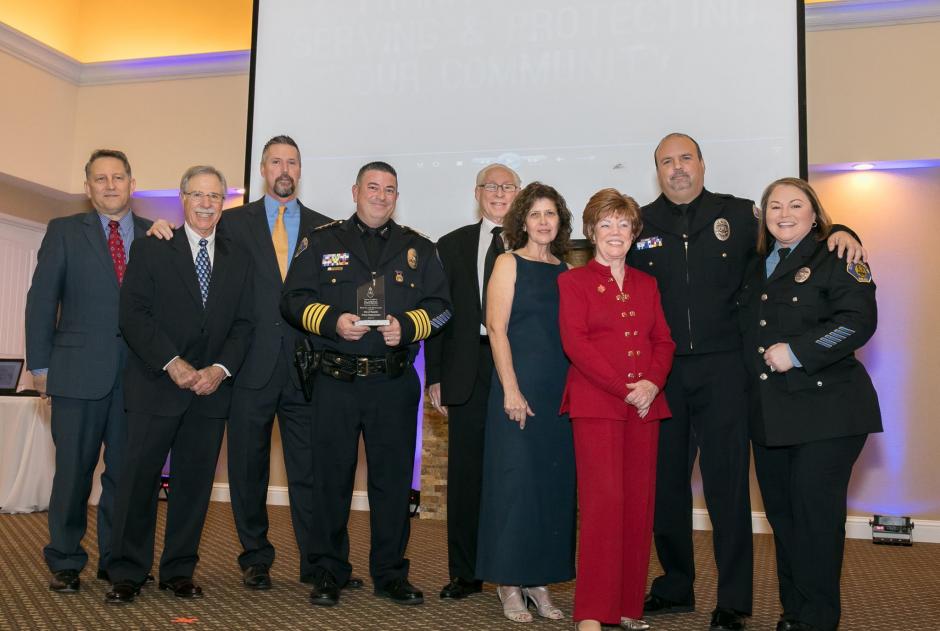 The Rocklin Police Department and Quarry Park were honored by the Rocklin Area Chamber of Commerce at their annual Business Excellence Awards on January 26.
The Rocklin Police Department was given the "Beyond the Blue Line Community Spirit Award" for their work in building a relationship of confidence and trust within the Rocklin Community.
The award presentation thanked Rocklin officers who "put their lives on the line for us each and every day to make Rocklin a better, safer place to live." Rocklin's Quarry Park was also recognized as the "Now Open" award winner, an award given to "a business that has opened within the last year and has had a positive impact on the Rocklin Area/Placer County."
Quarry Park opened in the spring of 2016 featuring an amphitheater, trails, open space and wildlife. The Platinum Living Amphitheater hosted numerous community events and the City's first concert season, which featured artists including James Bay and the Marshal Tucker Band. Located in the heart of Old Town Rocklin, Quarry Park has been a catalyst for attracting business and development interest in downtown Rocklin.
The City hopes to continue to harness these opportunities by planning the second phase of Quarry Park, which could include construction of an adventure park with zip lining, rock climbing and other amenities taking advantage of the unique landscape and quarries on site. The City of Rocklin would like to thank the Rocklin Chamber for the recognition and will continue to work to support a robust business climate within the community.