Rail
Passenger

The Rocklin Multimodal Train Station is a permanent building for rail users, located along the Union Pacific Railroad track at the Rocklin Road crossing [map].
Rocklin is served by the Amtrak Capitol Corridor service. Passenger train service is available both westbound and eastbound from Rocklin to Sacramento and the San Francisco Bay Area metro services.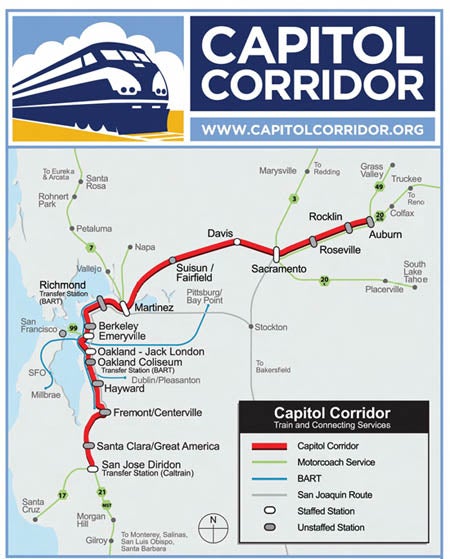 Freight

The City of Rocklin is located on the historic and current transcontinental mainline for the Union Pacific (UP) Railroad. Union Pacific rail service is provided through siding and tie-ins at company facilities.