Placer MLK Day Poetry Winners
Family March and Celebration an Inspiration
A crowd of over 200 people—families, residents, public officials, school staff and officials, volunteers, BSA scouts, and organizations—attended Placer County's MLK Day Family March and Celebration on Monday, January 20. The event centered around a march from Johnson-Springview Park to 180 Church on Front Street, followed by a celebration at 180 Church.
With double the turnout from last year, the crowd speakers inspired the crowd by sharing Dr. King's message of peace, love, and acceptance.
The march also hosted a poetry contest open to young writers under age 18, sponsored by Conversations on Racial Healing. Avery Pocklington, a 4th grader from Rock Creek Elementary School, recited her poem at the celebration. The three winning poems are posted below. The winners will also read their work at the Rocklin Unified School District Board meeting on Tuesday, Feb. 11, at 6:30 p.m. at 2615 Sierra Meadows Drive, Rocklin.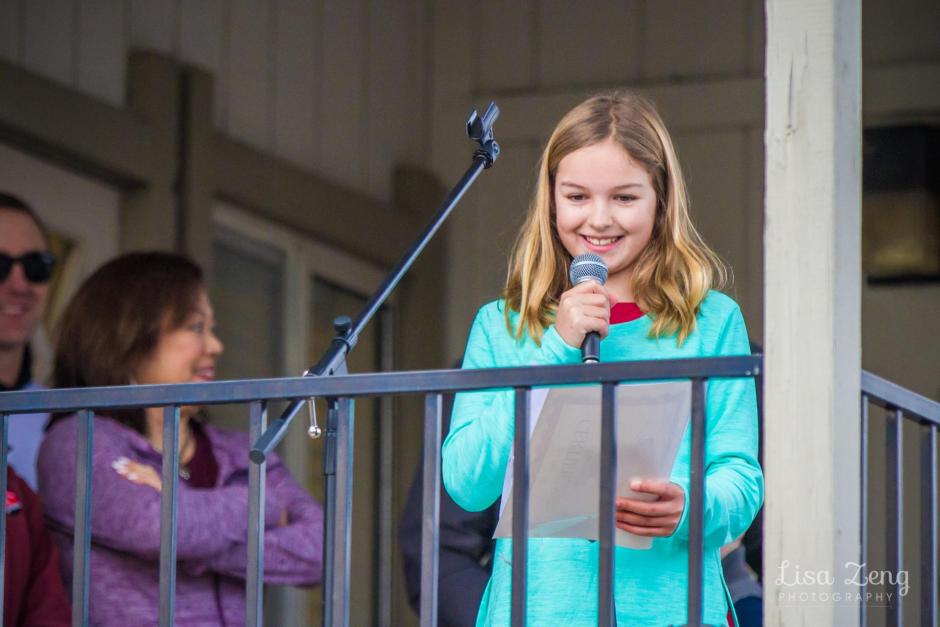 1st place: "My Brother Daniel" by Avery Pocklington, 4th grade
I saw the tears drop down my brother's face when he came home that sad, sad day.
It turns out people were being cruel just because his skin doesn't look a certain way.
Martin Luther King had a dream and I do too.
I want to finish what he started. I want to be the glue
For my brother's heart to heal so I can be too
To rid the world of racism so everyone can be free no matter what
even if they don't look like me
I have a dream like Martin Luther King.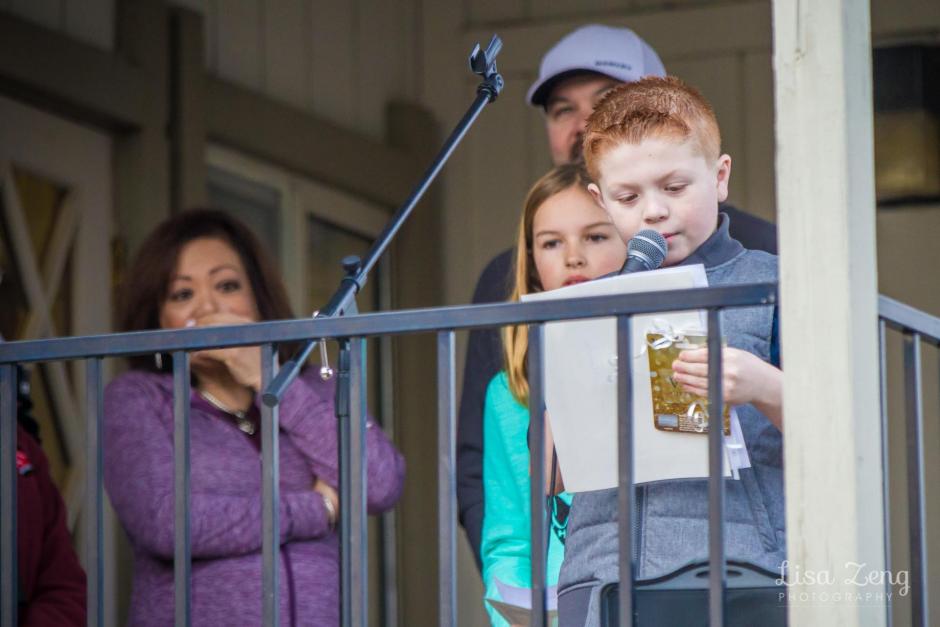 2nd place: "If Martin Luther King Jr. Was Alive" by Elias Hernandez, 4th grade
If Martin Luther King Jr. was alive, I would want for him to write more poems and make more books. He would fight to make life very peaceful and happy. Martin Luther King Jr. was an amazing person and we still celebrate his birthday. When his birthday arrives, it is a good day to think about what good things he has done for everyone. Nobody should fight, they should become friends because that's what starts wonderful peace. Martin Luther King Jr. wanted people to find happiness no matter what the color of their skin is.
3rd place: "He Made the World Better" by Caden Walker, 3rd grade
Martin Luther King taught us many things,
non-violence and peace is what he brings.
He wanted equality for every girl and boy,
he wanted them to have a life of love and joy.

He knew in his heart that segregation was wrong,
he fought long and hard and his words were very strong.

Each January 15 we celebrate his birth,
I think the world is better because he was on the earth.