Phase II of Park Now Complete!
Pernu Park Phase II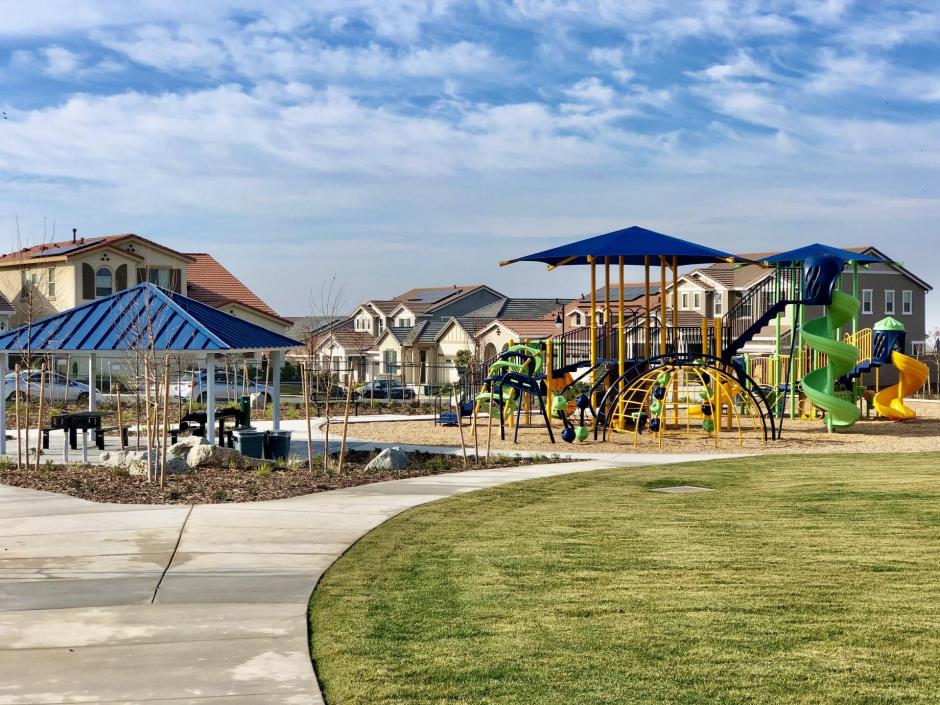 Pernu Park Phase II was completed and opened to the public on January 22, 2021. Although this does not add to the total numbers of parks in Rocklin, this extension does add additional amenities to Pernu Park Phase I, which includes a basketball court, swings, and picnic tables.
Park Location: Pernu Park is located at the corner of Old Ranch House Road and Baronial Lane and is connected by a short walking path to original Pernu Park in Rocklin, CA 95765
Amenities:
Picnic area with shade structure, BBQ, and tables
Drinking fountain with attached dog bowl
Play equipment for 2-5 and 5-12 ages
Large open turf area – Approx. 3/4 of acre
Connection to bike trail and Pernu Park Phase I
To rewatch the virtual Grand Opening of Pernu Park Phase II, click here.