Nominate a deserving person for a 2019 Ruhkala Award
Jerry Mitchell, Chair of the Community Recognition Commission, Shares His Thoughts on the Importance of Volunteerism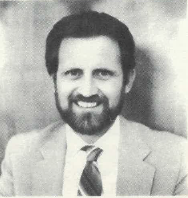 The City of Rocklin is the great place it is today to raise a family and run a business because of many factors, the most important of those being the willingness of the constituents to roll up their sleeves and work to give back.
I've been a resident for over 38 years and it has amazed me to see what ordinary people volunteering for causes they believe in can accomplish. I personally served a year on the Parks and Recreation Commission, followed by a term on City Council from 1987 to 1991. During that time, the groundwork was laid for the expansion of the Rocklin parks system from the two that existed in the mid-80s to the more than 30 that exist now.
At the beginning of my volunteerism, Rocklin had at least six parcels of land dedicated for park construction but with no funds to build them. The Citizens for Parks and Recreation group was formed by dedicated residents with the goal of creating a revenue stream that could support parks far into the future. A lighting and landscape district was approved through a volunteer-led campaign and a park fee was established. The funding has helped build a park within approximately 2,500 feet of 97 percent of doorsteps in Rocklin today.
Parks and recreation spurred me to get involved, but for many others it has been the love of the area's history, involvement in youth sports, or the importance of economic vitality that have caused them to donate their heart and soul to the community.
As the first Chair of the recently formed Community Recognition Commission, I'm honored to work with my fellow Commissioners to recognize Rocklin's champions through the relaunch of the Ruhkala Community Service Awards.
Nominations are being accepted now for deserving candidates at rocklin.ca.us/RuhkalaAwards. Nominate now and shine the spotlight on people giving selflessly to Rocklin and help inspire continued selflessness for the betterment of our community.