Neighborhood Watch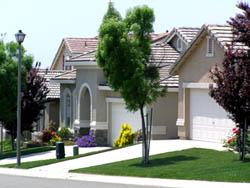 What is Neighborhood Watch?
Neighborhood Watch is a partnership between neighbors and law enforcement to improve neighborhood safety and prevent crime. As Rocklin's population continues to grow, our community members will play an increasingly important role by serving as "extra eyes and ears" for our Police Department.
An effective Neighborhood Watch can help you:
Meet and work with your neighbors.
Learn to recognize and report suspicious activity.
Develop and utilize a neighborhood map and roster to communicate.
Learn how common criminals operate.
Take preventative measures to improve home, vehicle, and personal security.
Work with police officers, crime prevention personnel, and other City of Rocklin employees to solve problems and improve safety.
Neighborhood Watch encourages residents to become familiar with their neighbors and to actively observe and report suspicious activity to the Police Department in a timely manner. It is one of the simplest yet most effective crime prevention programs available because no one knows a neighborhood better than those who live there.
Neighborhood Watch does not encourage residents to contact or confront people who are engaged in suspicious or criminal activity. It is not a citizen's patrol or vigilante program.
Joining Neighborhood Watch
Anyone who lives in Rocklin may participate in the Neighborhood Watch program. You may live in an apartment, condominium, mobile home, townhouse, or single family home.